Daniel Brewster, a professor of Sociology at West Virginia University, says he was the target of a drunk student who hurled homophobic slurs at him at a football game two weeksago, and only one person came to his defense: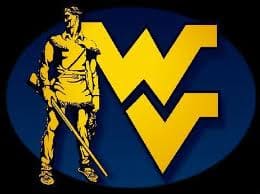 Last Saturday as we celebrated the most electric atmosphere of my life within Mountaineer Field, I was forced to face one of my students who found the "liquid courage" to challenge my sexuality.
I watched as the young man approached from afar, and as he got closer, I could tell that I was his target. He arrived at my row and approached me with words of condemnation of my own sexual orientation, using several defamatory terms in an open social setting to attack a member of the faculty.
I was not only shocked that he would be so audacious, but I was publicly humiliated as hundreds of people interrupted their cheers to witness this "public shaming." Unfortunately, I was not surprised that only one of the onlookers would come to my defense.
Brewster says he has endured anti-gaybullying his whole life, including at WVU, but he's finished with it:
I have been a member of the faculty for 8 years. I have had students openly call me these terms of hate on more than one occasion. I once had a student write an evaluation stating that "the class would be better if the professor were not a …," I have had students openly yell slurs at me from a distance, in passing, even once in class.
However, this occasion is different. I have seen the bullying that has taken the lives of Tyler, Jamey, as well as others like Seth Walsh, Asher Brown, and Billy Lucas. This bullying is rampant; the stories that we hear about illustrate an epidemic. As a society, we must stop this intolerance. We must work to end bullying.
After the game, I went home and all I could think about was this student's taunting. I am not a teenager; I am not a student on this campus. I am a member of the faculty, and yet even I was not even off-limits to the bullying, hate speech and intimidation tactics. I have little doubt that this student is not the "exception," though I am also not convinced that he is "the rule." I often discuss in all of my courses of the effects of discrimination, prejudice and hate crimes.
Enough is Enough [the daily athenaeum]
Our tipster adds: "One of our professors just wrote an op ed piece about his gay bashing experience two weeks ago at the WVU football game. I heard the word faggot used 27 times (I counted to ignore it in my own way, I guess) and some students had tied an LSU stuffed tiger to a rope and were swinging it around. One of them yelled "WATCH OUT THE TIGER HAS AIDS DONT TOUCH IT". I'm a member of the WVU Queer Student Union and our pride week is coming up very soon. We are trying to get the word out about the homophobia on our campus, since West Virginia is 15 years + behind the times, in social regards."