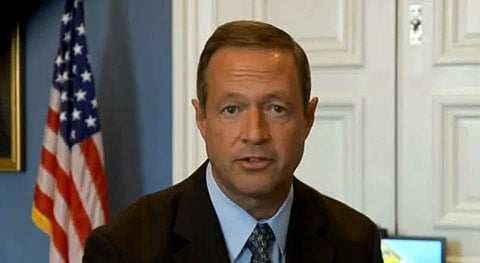 Like the 'New Yorkers for Marriage Equality' campaign that ran during the successful drive for same-sex marriage in the Empire State, the 'Marylanders for Marriage Equality' web video campaign will feature prominent Marylanders getting behind equality. The Human Rights Campaign is again producing the clips.
Organizers vow to produce a steady stream of other supporters — including athletes, clergy, law enforcement officers and other well-known politicians — from now until the Maryland General Assembly votes on the issue again next year.
The ad campaign comes as both sides, including church groups that oppose same-sex marriage, gear up for a legislative rematch in January on one of the most contentious social issues debated in Annapolis in decades.
The first clip features Maryland Governor Martin O'Malley.
Watch, AFTER THE JUMP…