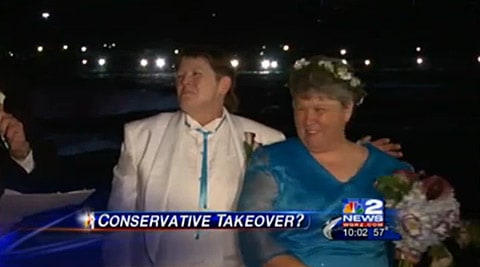 Kitty Lambert-Rudd, part of the first lesbian couple to be married in New York state, is marshaling forces to save pro-equality GOP Senator Mark Grisanti, who took a risk as one of four Republican senators to vote "yes" for marriage equality earlier this year.
Lambert organized the drive to register voters as conservatives. She succeeded in convincing 250 Erie County Residents, plus more than 50 in surrounding counties, to switch their registration to vote for Grisanti. The Conservative Party in Erie County has approximately 11,900 registered voters.
"This is one of the most concentrated efforts we've seen in a long time," Erie County Republican Elections Commissioner Ralph Mohr said.
Watch WGRZ's report on Lambert Rudd's efforts, AFTER THE JUMP…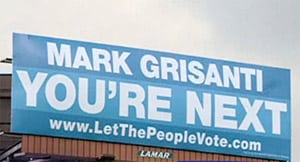 Grisanti is also speaking out about efforts by the National Organization for Marriage (NOM) to target him. The group has spent $40,000 on a single billboard in Grisanti's district. Grisanti spoke out earlier this week about the gay fundraiser held for him in NYC by Mayor Michael Bloomberg and other major donors, and says NOM is hypocritical:
"If I had voted no on this marriage equality bill," said Grisanti, "I'd probably be getting money from the other side as well. So I don't see why it's such a big issue."
And while Grisanti maintains that he did not do it for the money, and did it because it was the right thing to do, his campaign bank account is about to get bigger.
Grisanti stated, "I don't know personally how much I will get, but I'm hearing what was raised was between $1 million and $1.2 million. I don't know how much I'm going to get out of that."
The fundraiser at the Union League Club in midtown Manhattan was expected to raise a total of about $1 million for the four senators to divvy up. Before the event, Grisanti's re-election account contained only about $72,000, according to a filing this week with the state Board of Elections.
Watch both clips, AFTER THE JUMP…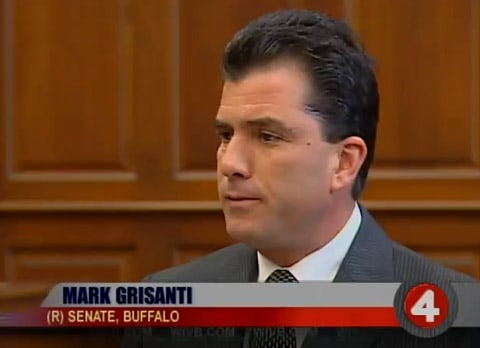 Grisanti:
Grisanti speaks about gay marriage vote: wivb.com