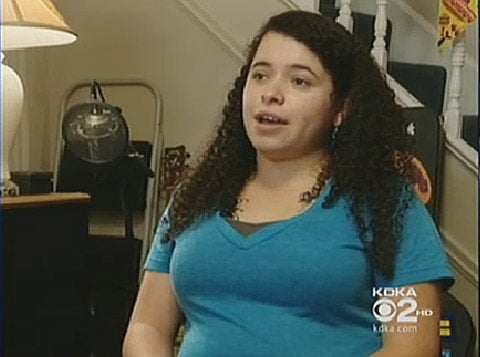 Christina Santiago, a student at Eberly College of Business and Information Technology at Indiana University of Pennsylvania says she was attacked and humiliated in front of her classroom because she is a lesbian.
During a discussion that turned to homosexuality, her business professor, who has not been identified, called it "disgusting, unnatural, and abnormal" and when Santiago identified herself as a lesbian he told her that the words applied to her. The teacher continued, telling her that "God created Adam and Eve, not Adam and Adam.
Santiago's instructor complained about voluntary diversity training and said that students like Santiago were forcing their sexuality on him.
An investigation is underway and students have held at least one rally in support of Santiago.
Watch, AFTER THE JUMP…