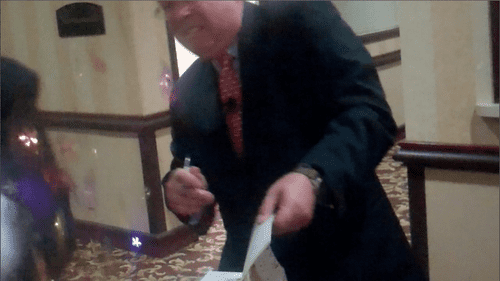 There's a great debate to be had over the ethics and efficacy of glitter-bombing. But what bothers me about the latest glitzing is that it appears to have missed its mark, Karl Rove, as he signed books at the Faith and Freedom Coalition's conference in Minnesota. Maybe I'm wrong, but by the end he looks disappointingly not glittery.
A separate bombing of Congressman Erik Paulsen, as he accepted the Friend of the Family award for his efforts to put an amendment banning same-sex marriage in the state constitution, seems to have hit the target – but it's hard to tell.
Here's the bombers' press release.
Watch both bombings, AFTER THE JUMP…