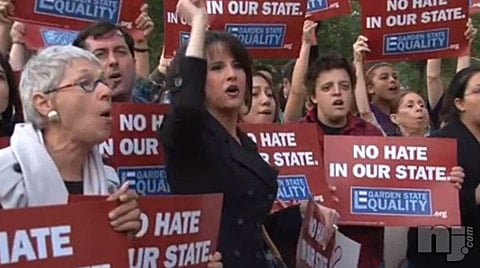 Hundreds turned out at a school board meeting to protest (and defend) Union High School teacher Viki Knox, whose anti-gay remarks on Facebook have outraged LGBT activists, and some students and parents.
Watch, AFTER THE JUMP…
An investigation was launched last week into Knox's remarks, the Star-Ledger reports:
Tonight the school board received an update on the investigation. Board president Francis "Ray" Perkins said members would not be taking any immediate action after the public comment session, which began around 9:15 p.m. The district would not comment on Knox's current status.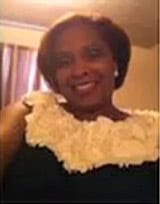 Wrote Knox, who identified herself as a teacher, in some of her comments:
"Homosexuality is a perverted spirit that has existed from the beginning of creation. The word of God refers to it often. That's if you believe the Word to be truly God's intended blueprint for his people. I have friends and loved ones who are practicing/ living as homosexuals. Yes I love can care about them. We hug and exchange gifts. We have family dinners. But how they live and their actions, behaviors -CHOICES are against the nature and character of God! Do I tell me so? Yes, of course. Do I treat them bad? If course not! Jesus never did that to ANYONE he meant. He spoke to them of their situation and offered them life eternal. He didn't say it was okay but we've all sinned and come short if God's will for us daily. That's why we Christians true followers pray, repent, and spend time with Christ daily. The Word of God instructs us to die daily to our flesh-meaning our will. What we want; what feels good to us; what we like; what we can rationalize and justify. I do not pretend to know ALL things. Nor do I pretend not to have biases, failings and faults. But I know sin and it breeds like cancer!"
Watch the Star-Ledger's report on the protests and meeting,, AFTER THE JUMP…