UPDATE: Libyan Leader Moammar Gaddafi has been killed, according to live reports…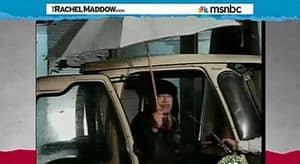 Reuters reported earlier:
Deposed Libyan leader Muammar Gaddafi was captured and wounded near his hometown of Sirte at dawn on Thursday as he tried to flee in a convoy which NATO warplanes attacked, National Transitional Council official Abdel Majid said on Thursday.
The senior NTC military official told Reuters by telephone that the head of Gaddafi's armed forces Abu Bakr Younus Jabr had been killed during the capture of the Libyan ex-leader.
The State Department is saying they cannot yet confirm reports of Gaddafi's capture or death.
Developing…