Matt Drudge buys $1.45 million bunker in Redland, Florida.

18-year-old charged with murder and theft in death of gay Scottish barman.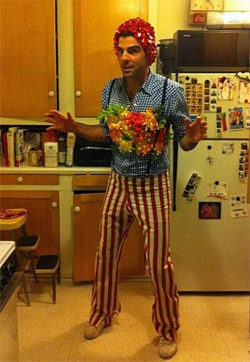 Zachary Quinto: I'm fireworks on the 4th.

Heidi Klum goes loses her flesh for Halloween.

Ousted Michigan assistant attorney general Andrew Shirvell now suing attorney Deborah Gordon: "Now, Shirvell is suing attorney Deborah Gordon, who is representing U-M student Chris Armstrong. Shirvell claims Gordon fed information to investigators at the attorney general's office. He also has accused her of defamation."

UK football fans call for Football Association to step up against homophobia in stands: "Some supporters said the FA was doing little to stop abuse, which is aimed at Albion fans because of the city's connections to the gay community."

2,000+ people attend hate crime vigil in Trafalgar Square: "The event was organised by 17-24-30 in partnership with the Harvey Milk Foundation and came just days after Stuart Walker was found dead in Ayrshire, Scotland. Sister vigils also took place around the country, with Brighton, Kettering, Leicester, Norfolk, Norwich, Plymouth, Sussex, Suffolk, and Stoke all hosting ceremonies."

Ryan Reynolds teaches Jeff Bridges The Robot.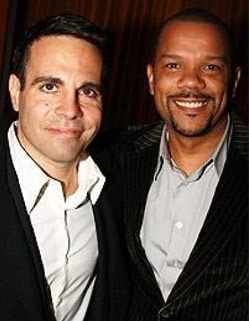 Pastor Jay Bakker marries Sex and the City's Mario Cantone and his partner of 20 years, Jerry Dixon.

Male model fix: Wade Poezyn.

Adele to undergo throat surgery: "This news follows the cancellations of her 10-city U.S. tour earlier this month to give her voice rest after the 23 year-old singer was diagnosed with a hemorrhage of her vocal cord."

Bill Gates responds to attacks from Steve Jobs in Apple founder's bio: "At various times, he felt beleaguered," Gates said. "He felt like he was the good guy and we were the bad guys. You know, very understandable. I respect Steve, we got to work together. We spurred each other on, even as competitors. None of that bothers me at all."

Wicked author Gregory Maguire talks about his fourth Oz book, and why people always ask him how gay he thinks they are.

Gay professors leaving U. of Michigan over state plan to eliminate domestic partner benefits.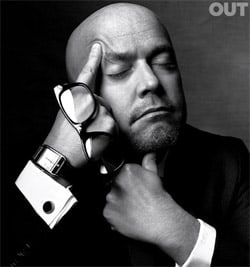 OUT magazine begins rolling out its annual OUT 100.

Amy Winehouse's last album will be out December 5: The track listing includes a slower version of "Valerie," a ballad version of "Tears Dry On Their Own," Amy's version of "Will You Still Love Me Tomorrow," and "The Girl From Ipanema".

Belize evangelicals hosting forum to expose the "homosexual agenda".

Former ally Bradlee Dean rips Michele Bachmann: "It's like the guy that walks around with an open container of cheesee, you know those little string-cheese deals, in his pocket. Everyone's walking around trying to figure out, 'Where's that smell coming from? You stink you stink.' And everyone knows who stinks, they're just trying to figure out why that individual stinks. Well, go look."