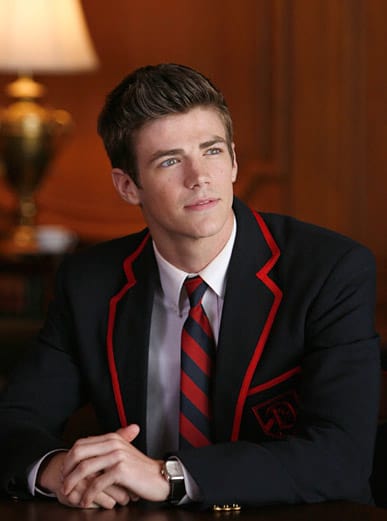 Back in September there were rumblings that newcomer Grant Gustin was set to break into the Glee gay scene and cause trouble for a certain couple — a 'promiscuous villain' was how he was described.
Gustin talks to Billboard magazine about his first TV role:
"Sebastian is new to Dalton. He's a gay character, obviously, but he's kind of a new type of gay character. He's someone you wouldn't necessarily know is gay unless you asked him, but he'd be the first person to tell you. He's very confident and comfortable with who he is and what he wants. Darren (Criss) was that new confident strong gay character, and Sebastian is taking that a step further. He's a guys-guy, just a dude who happens to be gay. He's a lacrosse player, he's popular. He's after Blaine, obviously, and he's also trying to take the place that Blaine had as the leader of the Warblers. He's been referred to as a villain, which I guess is true in the sense that he's going to get what he wants and he doesn't care who he steps on along the way, but he does so with a smile on his face.."
'Glee' Villain Grant Gustin Is Feeling Lucky [billboard] More here.