Aristide 'AJ' Laurent has died. He co-founded The Advocate in 1967 and participated in many gay rights protests, the San Diego Gay and Lesbian News reports: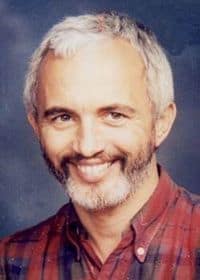 Everyone on the paper used pseudonyms, he noted. "It was dangerous to be a 'pervert' prior to the liberation movement. You didn't use your real name for fear of reprisals, not only harassment by the LAPD, but the ever-present possibility of losing your day job, family and friends," he wrote in a 2007 blog marking the publication's 40th anniversary.
Some of his early activism:
In 1967 he participated in pre-Stonewall "Black Cat" protests against police harassment of gays. In the 1980s, he was part of the ACT UP movement that fought indifference to the AIDS crisis. In 1993, he attended the historic gay march on Washington. But it was an act of charity that got him in trouble with the Los Angeles Police Department.
In 1975 Laurent was one of 40 arrested during a charity "slave auction" benefiting the Gay Community Services Center held at the Mark IV Bathhouse in Hollywood. The raid, which deployed more than 100 officers and cost a reputed $150,000, became a public relations disaster for the police and a rallying point for the gay community. Felony slavery charges against those arrested were later dismissed.
Laurent was 70 and died after a long illness, according to the paper.