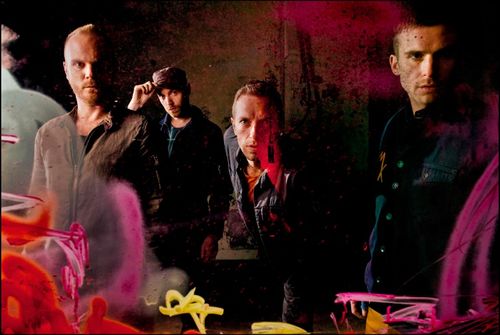 Norman Brannon is a pop critic, musician, and author based in New York City. He presents a weekly music update here on Towleroad and writes regularly at Nervous Acid.  
Follow Norman on Twitter at @nervousacid.
EXTENDED PLAY:
This week is a bit of double feature, in which two high profile releases vie for your attention and everyone's publicity department is on overdrive trying to steer the conversation. Here's an attempt to separate the signal from the noise:
THEIR PUBLICIST SAYS: "Just as the album art was inspired by the work of New York graffiti artists of the 1970s, Mylo Xyloto takes its cue from the sense of freedom those artists embodied."
THE OBJECTIVE TAKE: That's a stretch considering that '70s graffiti artists in New York were largely poor and disenfranchised people expressing themselves using an untraditional canvas and Coldplay are, like, the biggest (and one of the richest) rock bands in the world using guitars and keyboards. So, OK! Hyperbole aside, the band does take some risks here — a duet with Rihanna actually sounds conventional next to the new-wave-Bruce-Springsteen vibe of "Hurts Like Heaven" — and Mylo Xyloto is unlikely to kick them off their rock star perch this time around: It's a textured, satisfying, and melodically able album, and despite the attempts of adult contemporary songwriters everywhere, no one does Coldplay quite like Coldplay.
START WITH: "Hurts Like Heaven" / "Charlie Brown"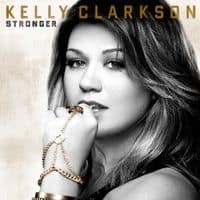 Kelly Clarkson — Stronger (19/RCA)
HER PUBLICIST SAYS: "The album is filled with candid, emotionally raw tunes like … 'You Love Me' (in which Clarkson witheringly tells an ex 'you're not good enough'), 'Einstein' (the cad in question is dismissed with 'Here's your keys, your bags, your clothes, and now get out of my place'), and the title track, which finds Clarkson putting a fresh spin on Nietzsche's adage that what doesn't kill you makes you stronger."
THE OBJECTIVE TAKE: Saying that "Stronger" is a "fresh spin" on Nietzsche is kind of hilarious — as if she were the first to appropriate that quote! — but otherwise, it's true: Stronger is an album of kiss-off songs to antagonist boys in the vein of some of her greatest hits. The problem with that? It depends on whether or not you believe that Kelly Clarkson's lyrics are becoming too predictable or, perhaps worse than that, too simplistic in her notions of empowerment. The songs themselves are instantly pleasurable, and some of her best yet. But there's a point in every breakup conversation where one friend must tell the other that he or she needs to move on already.
START WITH: "Dark Side" / "I Forgive You"
Also out today: Matt Cardle — Letters (Sony UK), Justice — Audio Video Disco (Elektra/WEA), Björk & The Dirty Projectors — Mount Wittenberg Orca (Domino), Dntel — Life is Full Of Possibilities: Deluxe Reissue (Sub Pop)
THE DISPATCH: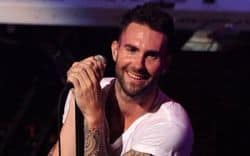 Maroon 5's Adam Levine to Fox News: "Don't play our music on your evil f*cking channel ever again." Fox News responds: "Dear Adam Levine, don't make crappy f*cking music ever again." It's just a battle where everyone loses, apparently.

 From a Mess to the Masses, the new documentary film about Phoenix that aired on European television last week, is currently streaming online.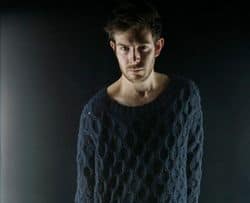 While Bright Light Bright Light is still prepping for the release of his debut album, he's still supporting his impeccable new single, "Disco Moment," and taking the time out to play an acoustic set for Gaydar Radio that reveals the depth of his synthpop songwriting. Check out these stripped down versions of "Love Pt. 2" or the aforementioned "Disco Moment" and discover why Rod Thomas might be a one-man Pet Shop Boys.

 This week's essential streams and downloads? There are a lot of them: Tracy Thorn reunited with Everything But The Girl partner Ben Watt for this cover of "Night Time" — originally recorded by the xx and set to appear on an upcoming EP of the same name. The iconic R.E.M. revealed their final single ever, "We All Go Back to Where We Belong," which is set to appear on their upcoming retrospective Part Lies, Part Heart, Part Truth, Part Garbage: 1982-2011. Toronto's Diamond Rings offer up an excellent cover of Teenage Fanclub's "Mellow Doubt" for a new European single. And finally, Charli XCX — a 19-year-old London upstart whose debut single, "Stay Away," is quite likely my favorite song of 2011 so far — releases a long-awaited follow-up: "Nuclear Seasons" suggests that this girl is gunning for album of the year while she's at it.

 Ever the cagey one, Robbie Williams has quit Take That (again) and has announced a new record deal with Universal and a new album for 2012. The departure, which went down earlier this year, was perfectly amiable as evidenced by Williams' new songwriting partner in the venture: Take That's Gary Barlow.

 Lady Gaga isn't finished with Born This Way yet. This week, it was announced that the album will be issued in two new versions next month: Born This Way: The Remix will host studio work from Goldfrapp, Wild Beasts, Foster the People, Michael Woods, Two Door Cinema Club, Hurts, and more, while Born This Way: The Collection features the original and remix albums as well her Monster Ball at Madison Square Garden DVD.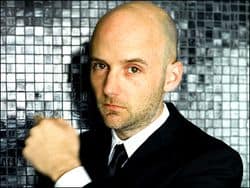 According to a post on his blog, Moby will be showing up on the Craig Ferguson show with a "halloween supergroup" comprised of Magnetic Fields mainman Stephin Merritt, former Dresden Dolls singer Amanda Palmer, author Neil Gaiman, and Moby himself. I'm as confused as you are.

 David LaChappelle's plagiarism lawsuit over Rihanna's "S&M" video has been settled out of court for an undisclosed amount. The lawsuit, LaChappelle says, was "not personal, it's strictly business. Musicians commonly pay to sample music or use someone's beats and there should be no difference when sampling an artist's visuals."
SOUND & VISION:
FreeSol — "Role Model" (feat. Justin Timberlake)
He's still taking a break from being a pop star, but on the new album by hip-hop/rock group FreeSol, Justin Timberlake steps into the producer's chair — and takes a stab at rapping while he's at it. The result? It's somewhere between good and Saturday Night Live rap-skit — and hashtag rap is so Drake's first album! — but the band behind him is solid.
Active Child — "Playing House" (feat. How To Dress Well)
"Playing House" actually premiered last month, but it got swept up in all the fall new release business around here. So I'm righting that wrong now: Active Child's debut album, You Are All I See, is one of this year's more gorgeous records, and "Playing House" is one of its more plaintive moments — a sullen synthpop song dressed up like a heartbroken R&B opera. It's like they invented something new here, and really, I don't get to say that too often.
Stars — "Dead Hearts"
The Five Ghosts is as haunting as its title suggests, so the idea of shooting a clip for "Dead Hearts" at a funeral is an appropriate one. The trick, then, is transmitting loss without veering into literal maudlin tropes or devolving into total darkness. So it's no small feat that Stars made the most optimistic video about death you can imagine.
Olly Murs — "Dance With Me Tonight"
He lost the 2009 UK X Factor competition to Joe McElderry, but these days, Olly Murs is making #1 singles and trafficking in the kind of feel-good vintage pop-soul that Will Young used to make before he went electro. (After releasing a debut album to disappointing numbers, McElderry is, inexplicably, singing opera now.) "Dance With Me Tonight" is the ebullient second single to come from Murs' upcoming second album, In Case You Didn't Know.