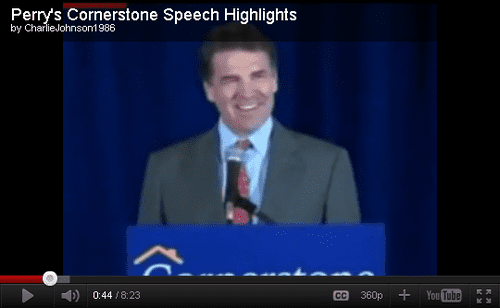 Rick Perry: Tonight, the bottle let him down.

Barack Obama overwhelmingly popular in Latin America.

11 to be inducted at Chicago's Gay & Lesbian Hall of Fame.

Molecular gastronomy made simple.

 Chatter swirls around "reformed" predator and Christian candidate Linda Wall.

How big are financial sector paychecks? Big.

Costume party! Lawyers mock the dirty middle-class scumbags they helped foreclose on:
… two Baum employees are dressed like homeless people. One is holding a bottle of liquor. The other has a sign around her neck that reads: "3rd party squatter. I lost my home and I was never served." My source said that "I was never served" is meant to mock the "typical excuse" of the homeowner trying to evade a foreclosure proceeding.

He used to call homosexuality a sin. Maybe he still does. Regardless, now he stands with the bullied, against the bullies.

Good news! Steven Tyler is not on drugs.

The United States can't handle bioterror.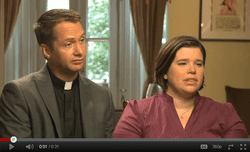 They won! San Diego seniors become America's first lesbian homecoming couple!

Sister's eulogy for Jobs.

 Occupy that yacht!

Jamaican sodomy law to face its first legal challenge.

Straight people sell gay marriage to Mainiacs. Watch a vid AFTER THE JUMP …