New Jersey Governor Chris Christie was asked about  the furor set off by Union High School teacher Viki Knox and her remarks on Facebook calling homosexuality a "perverted" sin that "breeds like cancer", the Star-Ledger reports: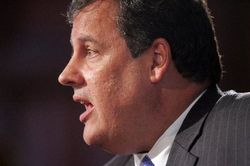 "I think that kind of example is not a positive one at all to be setting for folks who have such an important and influential position in our society," Christie said this morning on 770 WABC Radio. "I'm really concerned about those kinds of statements being made."
Christie said he finds the comments "disturbing."
Hundreds protested yesterday outside a school district board meeting.
Added Christie: "I would like to see an examination of how that teacher conducts herself in the classroom."