Donations sought for funeral of gay rights pioneer Frank Kameny.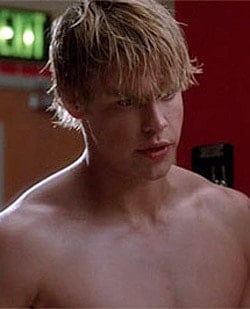 Reversal: Trouty Mouth returning to Glee.

VIDEO: Man eats live scorpion.

Russ Feingold endorses Tammy Baldwin for Senate: "Tammy is a true progressive champion, one of the strongest fighters for working families our state has ever produced and a hero to those of us who believe in breaking barriers and eliminating injustice in our society. I was proud to call her a colleague as we fought together in Washington for Wisconsin families — and I'll be proud to call her my senator."

At least 34 gay couples have been bullied out of neighborhoods in The Netherlands this year: "This number is based on data collected by anti-discrimination organisations and several police forces. Twenty-nine such cases were recorded in 2010, compared to 27 a year earlier. A total of 158 cases have been recorded so far this year. In addition to sexual inclination, motives for harassment included ethnicity 96 cases and physical disabilities 11 cases."

Armie Hammer offers a penetrating stare on Prestige magazine.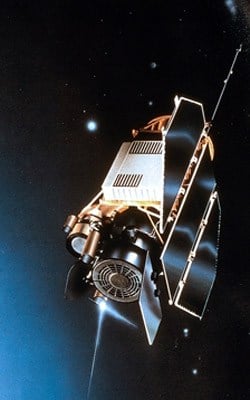 German ROSAT satellite plunging to Earth this weekend.

Anti-gay activist Bill Whatcott takes his case before Canada's highest court: "The case of the Saskatchewan Human Rights Commission (SHRC) vs. William Whatcott will determine the constitutionality clauses in provincial and federal human rights acts that prohibit expression "likely" to harm groups by exposing them to hatred, contempt or discrimination. The decision on the Whatcott case—not expected until next year—will examine whether religious freedom can be trumped by equality rights through human rights commissions (HRCs)."

Rovio: 300 million minutes are spent playing Angry Birds every day.

Rep. Mike Honda calls for hearings on DOMA defense budget: "Today, US Congressman Mike Honda (CA-15), Ranking Member of the House Legislative Branch Appropriations Subcommittee, sent a letter to the Subcommittee's Chairman calling for a hearing to shine light on the House Republican Leadership's irresponsible, backdoor use of taxpayer money to pay the private law firm Bancroft PLLC to represent the House in support of the constitutionally-questionable Defense of Marriage Act (DOMA).  After having Bancroft PLLC blow through the original cap of half a million dollars, the House Republican Leadership recently modified the contract, likely tripling the cost for the American taxpayer to $1.5 million.  During a time of professed fiscal responsibility, the House Republican Leadership has chosen to continue to spend taxpayer money to protect discrimination through a process that has lacked any semblance of transparency."

For soda addicts, only.

'Big Dick Richie' looking lean and mean in Hawaii.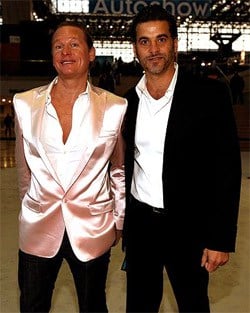 TAB:

Carson Kressley in "secret romance". Eliminated in Dancing with the Stars…

B.C. Human Rights Tribunal to hear arguments over anti-gay discrimination at Bed and Breakfast: "Eadie and Thomas filed their complaint in July of 2009, after they made a telephone reservation for a single-bed room at the B&B.Minutes after Eadie booked the room with Susan Molnar, her husband called Eadie back to cancel the booking, according to the tribunal documents. Les Molnar asked if Eadie and Thomas were gay. Eadie affirmed they were, to which Molnar says he replied: 'I'm sorry I don't think it's going to work out.'"

Bears, lions, wolves escape in Ohio, are killed: "Late last night, Lutz said deputies had killed at least 25 animals, and the sheriff's office had cordoned off about 5 to 7 square miles in the county. The deputies were being assisted by the State Highway Patrol, authorities from the Columbus Zoo and Aquarium and the Wilds, the state Division of Wildlife, the county Emergency Management Agency and township fire departments."