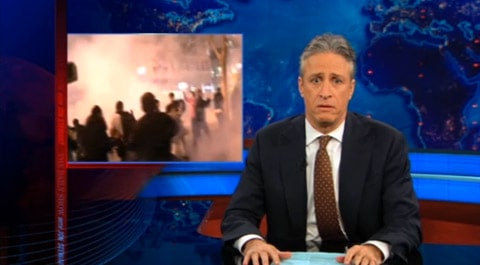 On last night's Daily Show, Jon Stewart took a look at the poice handling of Occupy Oakland.
Yesterday I posted several videos of the extreme measures used to take down the protesters, including Iraq war veteran Scott Olsen, who remains in critical condition after sustaining a fractured skull caused by a projectile reportedly launched by police.
A new video shows Olsen (3:30) and the lead-up of events just before the police attack.
Watch, AFTER THE JUMP…
In related news, the NYT reports that cities are losing patience with protesters, and the Oakland violence may just be the first sign of what's to come.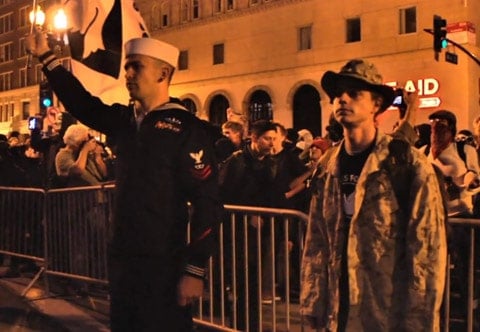 New video showing Olsen (3:30):
Occupy Oakland Tuesday October 25 from Raleigh Latham on Vimeo.