Amanda Terkel at the HuffPo reports on Brian Carroll, an active-duty National Guard member freed by 'DADT' to run for office while still serving: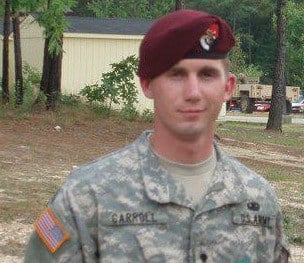 Before the repeal, Carroll would have risked his membership in the Guard if he had run for the Colorado General Assembly and been honest about his sexual orientation.
"Ultimately, what this comes down to, I believe, is standing up and providing an opportunity for leadership," said Carroll, who is running for the newly drawn House District 28, and believes he is the first active National Guardsman in the country to run for office post-DADT. "Really, the repeal of 'don't ask, don't tell' provides that opportunity — not only for myself, but for so many other openly gay members of the military. This really is a historic moment, and I think the people are going to look back at this, and say, 'This is history in the making. This is when the entire ballgame changed.'"
Carroll's campaign website can be found HERE.