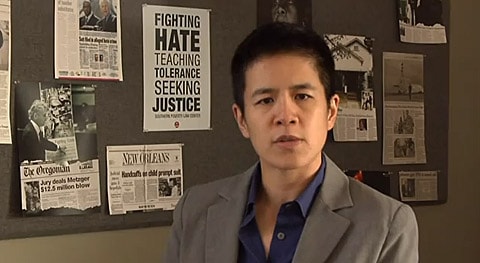 The Values Voter Summit is this weekend, and attorney Christine Sun of the hate watchdog Southern Poverty Law Center wants you to be aware of the hate that's about to be spewed.
Listen to her message, AFTER THE JUMP…
Michele Bachmann, Herman Cain, Newt Gingrich, Ron Paul, Rick Perry, Mitt Romney, and Rick Santorum are all scheduled to speak, along with John Boehner, Eric Cantor, Ann Marie Buerkle, Ted Cruz, Ken Cuccinelli, Vicky Hartzler, Bobby Jindal, Jim Jordan, Steve King, Mike Pompeo, Gen. William Boykin, former Commander of Delta Force, and Gen. Benjamin Mixon, former Commander, Multi-National Division, Iraq.
Also speaking are Glenn Beck, Lou Dobbs, Laura Ingraham, Gary Bauer, Bill Bennett, Tony Perkins, Phyllis Schlafly. The list goes on.
Watch, AFTER THE JUMP…