That's hot.

Out, in ROTC, at military college.

Leading climate scientists say it's "game over" if the Tar Sands Pipeline gets built.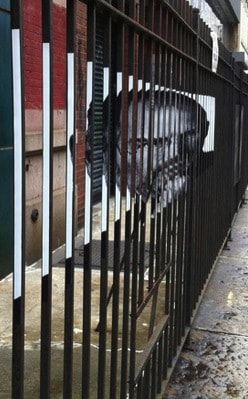 Steve Jobs tribute on a fence in NYC.

Eat this and feel like a cheap whore.

Producer: Guy Fieri, the Food Network chef/host of Diners, Drive-ins, and Dives, wanted to be warned if restaurant owners were gay because it weirded him out.

More photos of Lady Gaga in her 'Marry the Night' video.

Amnesty International wants Bush arrested upon arrival in British Columbia: "The human-rights group said both Canadian and international law require Ottawa to detain Mr. Bush and investigate him for war crimes and torture. 'It is incumbent upon Canadian officials to investigate, arrest and prosecute former president Bush for torture when he arrives in Canada a week tomorrow,' said Alex Neve, Amnesty Canada's secretary-general."

Documentary filmmakers looking for "ordinary" gay families.

Antigay activist takes on Canada's hate laws at Supreme Court: "At the centre of the case is a 43-year-old, anti-gay proselytizer, William Whatcott, who once worked as a gay prostitute. By prosecuting him under its anti-hate provision in 2002, the Saskatchewan Human Rights Commission effectively silenced Mr. Whatcott's crusade against homosexuality. Aided by a cast of intervenors who have reluctantly espoused his right to speak his mind, Mr. Whatcott hopes to shoot down the Saskatchewan provision along with similar protections in every province."

Judge slams former Michigan assistant DA Andrew Shirvell for trying to short-circuit lawsuit: "You're basically at the beginning of the lawsuit trying to get to the end," U.S. District judge Arthur Tarnow said. "You're wasting a lot of energy."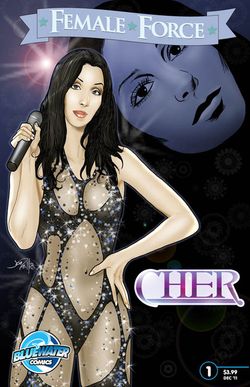 Cher gets her own comic book.

Gay-baiting alleged against GOP state senate candidate Patrick Forrest in Virginia: "A gay Republican running for state Senate in Virginia is accusing his Democratic incumbent opponent of engaging in gay-baiting tactics, an assertion supported by an audio recording obtained by the Washington Blade of inflammatory remarks made by a Democratic volunteer. On the recording, the intoxicated Democratic volunteer can be heard saying, 'Why would you want to vote for someone who's a homosexual and is going to push his agenda in your schools?'"

Lindsay Lohan shows off her beautiful smile.

Ugandan Kasha Nabagesera, who won the 2011 Martin Ennals human rights prize for defending the rights of her country's lesbian, gay, bisexual and transgender community, talks about the newspaper list of homosexuals: "Since that list appeared I've lived in constant fear, continually changing address. The police and security forces regularly stop and intimidate me, people insult me in the street and I'm singled out. The uncertainty of not knowing whether I'll be alive tomorrow is unbearable, especially as we have no legal protection."

NYC Boxers bar to fight for Hell's Kitchen location.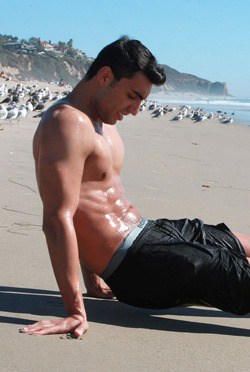 Former Mr. Arab Adam Sabbagh glistens on the beaches of L.A.

North Wales police to place rainbow stickers on the front desks of police stations to make gays more comfortable in reporting crimes.

Tim Allen unleashes homophobic joke in sitcom premiere: "During a conversation about his grandson's daycare, Mike Baxter laments that his daughter's choice of schools is 'hippie-hippie rainbow.' Fine, sure, it's a stupid comment, but it gets worse. Mike's daughter Kristin explains to her dad that the teacher at this school 'teaches sensitivity and tolerance.'Then comes Allen's seemingly homophobic bomb: 'I just don't think your kid should go to that school,' his character Mike says, filled with disdain. 'You know how that ends up: Boyd dancing on a float.'"

The troubling terminology of our desires: "You visit a hookup or dating website, cruise somebody's profile and are confronted with the list: no fats; no femmes; no Asians; no blacks; masc only; my age or younger; str8-acting, you be too; non-scene; and on and on. What we find is a lot of hate when all we want is head. 'Gay men have forgotten how to have sex,' says Mattilda Bernstein Sycamore, editor of the forthcoming anthology Why Are Faggots So Afraid of Faggots? 'For so long that was supposed to be something gay men were good at, but I'm not so sure anymore. They might be good at the technique but not the openness. Sex should be about opening possibilities, not closing them off.'"