'Super Broccoli' on the way.

Freedom to Work: New group forms to push for passage of ENDA.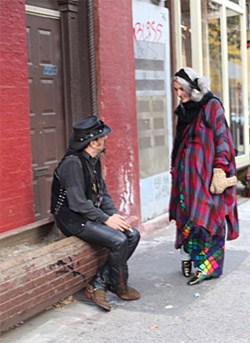 Tumblr: Halloween or Williamsburg?

Photo: Steven Tyler's newly busted face.

Gay activist Peter Tatchell defends Christian housing worker who was demoted over remarks about same-sex marriage: "In a democratic society, he has a right to express his point of view, even if it is misguided and wrong. Freedom of speech should only be limited or penalised in extreme circumstances, such as when a person incites violence against others. Mr Smith's words did not cross this threshold."

Jonathan Groff returning to Glee as coach.

Will any straight actors win the Oscar for playing gay this year?

Virginia's Board of Social Services puts off consideration of anti-discrimination adoption regulations.

Same-sex civil unions in Queensland? Queensland MP Fiona Simpson under fire for 2002 speech supportive of "ex-gay" therapy. "Community Services Minister Karen Struthers branded Ms Simpson's past comments as 'way out of touch and patronising', saying the promotion of Exodus was disturbing.

Dennis Quaid, looking good at 57.

The Hobbit boys from The Lord of the Rings have a 10-year reunion.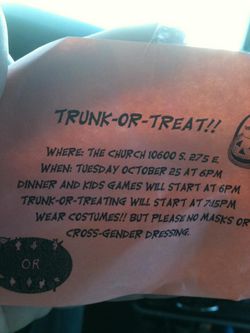 Mormon Church flier warns against cross-gender dressing for Halloween.

Florida Baptist retreat cuts off 28-year relationship with church after it discovers it is gay-affirming.

Shirley Maclaine offers a WTF explanation for homosexuality: "One of the explanations for homosexuality and transgenderism could, I believe, be a profound identification with a recent incarnation as a member of the opposite sex. I believe each one of us has had both male and female lifetimes."

Diller von Furstenberg Family Foundation gives $20 million to help complete NYC's High Line park.

Carrot Top describes kissing Elton John: "I invited Elton John and he said, 'Oh, yeah, we would love to come to your show.' He hasn't. And he gave me a big, wet kiss. Haven't washed my face since. And then he shook my girlfriend's hand. And she said, 'What was that about?' and I said, 'It's Elton John!' It was a little weird, though. But I went in for it. There was tongue, a little bit. It was like 'Rocket Man.'"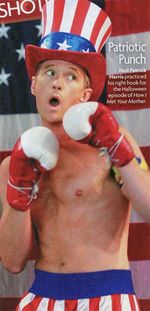 Neil Patrick Harris puts the gloves on for HIMYM.

Police investigate threatening note left under door of LGBT Center at Montclair State University: 'The white paper said: "You will feel the wrath of Allah/ Your thoughts are immoral/ homosexuality is sin/ Allah says you must pay.'"

PETA sues Sea World on behalf of whales: "A lawsuit filed by People for the Ethical Treatment of Animals in federal court in San Diego names five killer whales as plaintiffs against SeaWorld. The whales argue they have been illegally enslaved in violation of the Constitution's 13th Amendment and should be freed."

Shayne Ward shows off his new hair.

Yale School of Medicine targets LGBT applicants: "Last month, the medical school released a LGBTQ-specific admissions brochure and plans to release this material in the official informational packets starting with next year's entering class. Joseph Rojas MED '11, who designed the pamphlets, said LGBTQ applicants often go to schools in major metropolitan areas rather than Ivy League institutions like Yale, and these brochures will attempt to combat this trend."