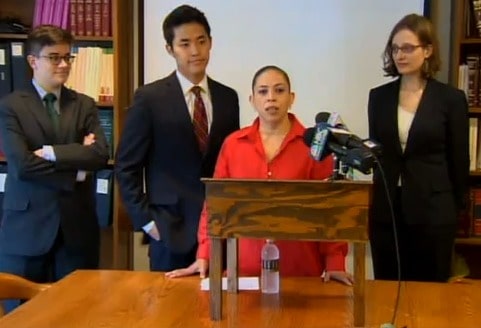 An 18-year NAvy veteran is appealing to Veterans Affairs to receive benefits for her wife and took her case public yesterday, WTNH reports:
Three Yale law school students filed a notice of appeal in court today. They say this may be the first time that a veteran is asking the VA to recognize same sex marriage.
"I would like to share with you my life story of being an American, and serving for my country as a homosexual," says Carmen Cardona.
Cardona who legally married her partner is being told by the VA that she can not receive benefits for her wife. Cardona served in the military for 18 years. Shortly after she was honorably discharged in 2000, she began receiving service-related disability benefits from the VA for carpal tunnel syndrome that she developed as a result of her service duties.
Watch WTNH's report, AFTER THE JUMP…