On the surface, a battle over gay rights raging in El Paso, Texas, is standard culture-war stuff: the city council extended health benfits to domestic partners – straight and gay – in the government's employ, and now right-wing pastors are trying to recall the council. What's unusual is the flagrant stupidity of the antagonists.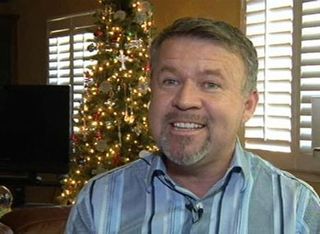 Here's Tom Brown, head of Word of Life Church: "They want to reward fornicators, and they want to reward homosexuals." Fornicators? Really? And yes, that's Tom Brown on the left, afflicted with severe gay-face.
Then there's Barney Field, executive director of El Paso for Jesus, who claimed the health benefits would leave the city vulnerable to drug violence from Mexico. Figure that one out.
A referendum to revoke the benefits passed with 55 percent of the vote last November. According to The Times, that deprived 2 gay couples of benefits, along with "foster children, retirees and disabled relatives cared for by city employees." Success!
In June, the city council rejected the voters' will. So this week, Tom "Down with Fornicators" Brown got enough signatures to force a recall vote on the mayor and city council.
"Homosexuality is being trumpeted as a moral activity," he told The Times. "How will they ever repent and turn to Christ?"
In other words: we will deprive them of their health care and steer them into reparative therapy. America, 2011.