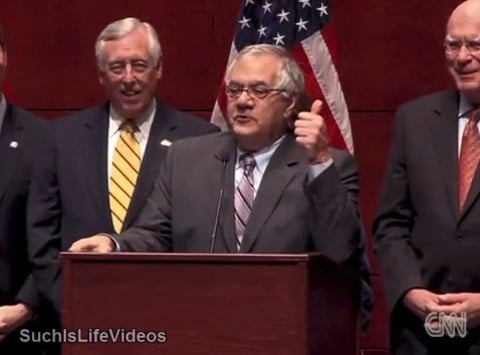 CNN reports:
"Massachusetts Congressman Barney Frank, a 16-term Democrat, will announce Monday he does not intend to seek re-election in 2012, according to a statement from Frank's office."
Frank is planning to announce that he's retiring at a 1 pm press conference.
UPDATE: "A close adviser told the Globe today that the new district in which Frank would have had to run next year was a major factor in his decision. While it retained his Newton stronghold, it was revised to encompass more conservative towns while Frank also lost New Bedford, a blue-collar city where had invested a lot of time and become a leading figure in the region's fisheries debate."