Michelangelo Signorile goes to HuffPost as Editor at Large…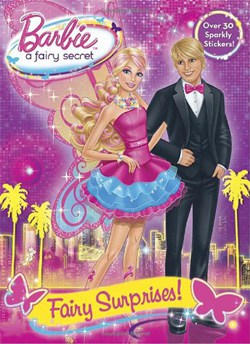 Barbie hooks up with Ellen.

Rush Limbaugh on the booing of Michelle Obama: "The NASCAR crowd doesn't quite understand why when the husband and the wife are going to the same place, the first lady has to take her own Boeing 757 with family and kids and hangers-on four hours earlier than her husband, who will be on his 747. NASCAR people understand that's a little bit of a waste. They understand it's a little bit of uppity-ism."

Human Rights Campaign launches search to replace President Joe Solmonese.

Madonna releases a more compelling trailer for W.E.

Bravo expands Andy Cohen's Watch What Happens Live to five nights a week: "Bravo also has in Mr. Cohen the only late night host who doubles as a senior executive at his network. As a consequence of expanding his on-air duties, Mr. Cohen is giving up his executive vice president title, though he will remain in charge of program and talent development for the network."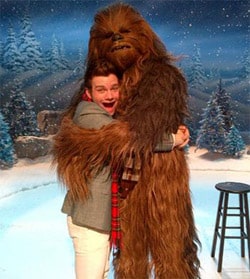 Glee cast gets a visit from Chewbacca.

Gay pro bowler Scott Norton marries partner Craig Woodward.

Bachmann aide Peter Waldron says the Holy Ghost told him to work for her, and not Herman Cain: "I met with him at the Holiday Inn in downtown Des Moines. He was scheduled to speak at a home schooling event over at the capital. I went over to hear him speak and this woman came out and she spoke and the Holy Ghost said to me as I was standing there, uh, this is the one."

Hartford trans police officer Dana Peterson still fighting for equality: "Peterson's discrimination lawsuit will come before the state appellate court later this month. The lawsuit alleges that Peterson has been denied the job she wants because she is a transgender person. The city has fought her, as they fought (unsuccessfully) to keep her from joining the force in the early '90s. She's nearing her 20-year mark, and police dogs commonly stay active for as long as eight years. By keeping her from participating in the K-9 handler certfication process, HPD has tried to, as Peterson says, 'run out the clock.'"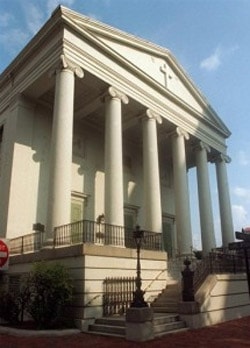 Georgia Supreme Court: Savannah congregation of a 278-year-old church that cut affiliation over ordination of gay bishop must give up historic building to National Episcopal Church.

Major League Baseball adds "sexual orientation" to Collective Bargaining Agreement's section on discrimination: "Article XV, Section A of the MLB's expiring Basic Agreement, in effect from 2006-2011, states: 'The provisions of this Agreement shall be applied to all Players covered by this Agreement without regard to race, color, religion or national origin.' In the new agreement, which will be made public this afternoon, the words "sexual orientation" will be added to the equivalent section."

Chris Evans replaces James Franco in The Iceman.

Gay UK asylum seekers find discrimination in Britain: "Mahad, 25, and Yan, 21, are asylum seekers who came to the UK to escape homophobia in their home country. But since they arrived, they have been shocked to experience a different kind of intolerance – racism on the gay scene. New to the UK, on a night out in Soho, brothers Mahad and Yan were exploring what central London's gay scene had to offer. Excitedly, they waited in the frosty night air to get into one of the area's more famous gay venues. 'But after queuing for ages, we were told: 'Sorry you can't go in,'' says Mahad. 'The guy behind me was let in. He happened to be white,' he adds. Yan says: 'It was obvious they were discriminating because of our skin colour.'"