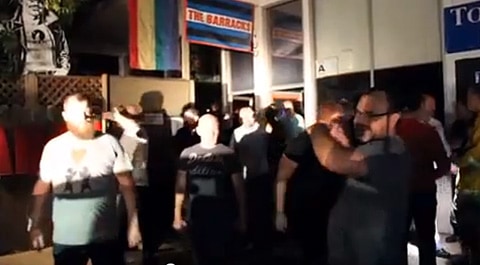 Barracks Bar in Palm Springs was raided by police last night during a beer bust for Palm Springs Leather Pride, which was happening this weekend.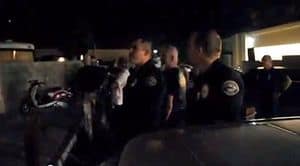 Leatherati writes:
Breaking news…we just received a text indicating the Barracks Bar in Cathedral City, CA was shut down this afternoon by the local police department for "capacity" issues. The closure came during one of the busiest Sunday beer busts of the year with the town crowded with attendees to Palm Springs Leather Pride. The Barracks has had ongoing difficulties with the Cathedral City police department over capacity issues and displayIng porn in the bar. We'll update as we get more info.
A video posted online supports Leatherati's claim. As of yet, we have heard of no reported arrests.
Watch, AFTER THE JUMP…