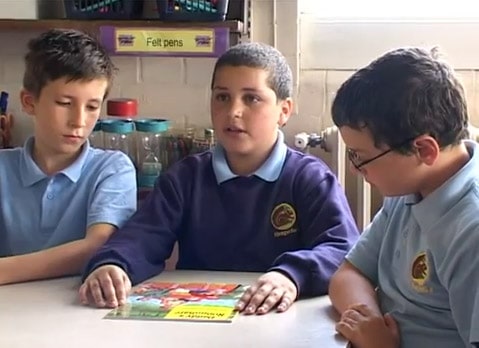 Diversity Role Models is a UK non-profit that tackles homophobia through education.
Here's a video of their work, which should frighten the daylights out of anti-gay activists and make you very, very happy:
"The final lesson of a unit on stereotyping, homophobic bullying and different families. This is a year 6 class in a multi-cultural, typical inner-city London school."
Watch, AFTER THE JUMP…