Leaders in Moscow are furious that the U.S. State Department has spoken out about legislation in St. Petersburg and Moscow that would ban "gay propaganda".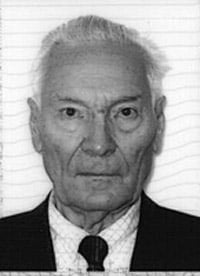 "Gay rights are human rights and human rights are gay rights," the State Department said, repeating a declaration by top US diplomat Hillary Clinton. "We have called on Russian officials to safeguard these freedoms, and to foster an environment which promotes respect for the rights of all citizens."
Konstantin Dolgov (pictured), the Russian Foreign Ministry's Commissioner for Human Rights, Democracy and the Rule of Law, called comments by the US State Department "incorrect".
"We are perplexed by the American side's attempts to interfere in the legislative process in Russia, especially publicly. We consider these attempts inappropriate and inconsistent with the practice of interstate relations," he said, as cited by Interfax. Dolgov pointed out that Russia is ready to build up "a constructive dialogue" with the US on human rights problems based on mutual respect.
I posted about the legislation in mid-November.
The vaguely worded bill would introduce fines of up to 50,000 rubles ($1,598) for "public acts" promoting homosexuality, lesbianism, bisexuality and transgender identity.
Legislators passed the bill in its first reading earlier this month and was expected to have its crucial second reading on Wednesday. If passed, it would then need to be approved in a final reading seen as a technicality.
But the bill's author told Russian news agencies on Tuesday the second reading was likely to be postponed until after parliamentary polls on December 4.
The Russian LGBT community is obviously very troubled by the latest events.
The portal Gay Country RU posted a video reacting to Russian oppression of LGBTS
Watch it, AFTER THE JUMP…