Transgender woman shot to death in Hollywood.

This Sunday is the International Transgender Day of Remembrance.

In the first nine months of 2011, 116 transgender people were murdered globally.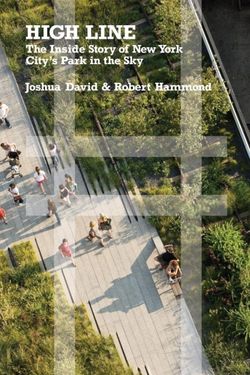 Friends of the High Line co-founder Robert Hammond suggests gay cruising inspired parts of NYC's newest park: "Our designers, James Corner Field Operations and the architects Diller Scofidio + Renfro caught our eye from the very beginning, because they also loved the High Line's dark and mysterious qualities. They described the High Line as a ruin, a found object. Liz Diller used the word 'illicit' because you had to crawl under a fence to enter this forbidden, secret area that had an aura of past sex and drugs."

Demi Moore says 'so long' to Ashton Kutcher.

Photographer Kevin Tachman goes backstage at GMHC's Fashion Forward 2011.

Ellen Barkin talks to Kevin Sessums about her career, sexism, and LGBT: "What year did gay get split into the sexes? When I was young, gay was gay…I understand the blurry lines between the B and the T. What year did the lesbians decide they weren't in the gay party?"

Leonardo DiCaprio puts on his white Jay Gatsby suit.

Is Taylor Lautner attempting to make Movember happen?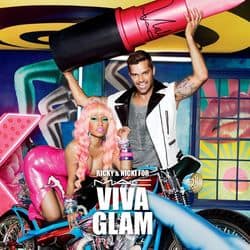 Ricky Martin and Nicki Minaj strike a post for M.A.C. Cosmetics.

Is this the face of the 'missing link'?

Deputy Assembly Majority Leader Reed Gusciora (D-Trenton) urges Assembly to move on marriage equality: ""I believe the time is ripe for this important civil rights measure, which will make the difference for many New Jerseyans who wish to form a union without the stigma of second class citizenship…The fact remains that there are countless gay couples in this state that own property, pay taxes and raise children here, yet are sidelined by a lack of legal recognition of their marital bonds."

With a Facebook trick, you can make anybody say, 'I'm Gay'.

PHOTOS: Miss Piggy and other celebs show up for OUT 100 party in NYC.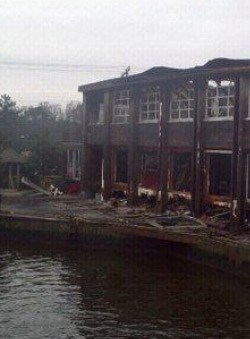 Disco inferno: a firefighter talks about the blaze at the Fire Island Pines Pavilion.

GQ's 'Men of the Year' party was filled with them.

The far side of the Moon, as never seen before.

Still shots of John Boehner bawling never fail to entertain.

Elton John building McMansion outside Toronto? "Nestled in the iconic rolling hills of Northumberland County, the estate will be a quiet country retreat for his family when he's not on tour. And who knows, maybe he'll perform in the town square's gazebo, given his preference lately for smaller venues."

Scott Cronick and David Gorshein talk about being married by Conan O'Brien on national TV.

Truth Wins Out threatens legal action against Marcus Bachmann for pursuing collections against undercover gay activist: "However, if you are persistent in this claim, and attempt to employ the collection agency you have threatened to, you should know that my firm and our associates in your jurisdiction would take legal action against you. Specifically, and you should make no mistake about the same, we consider your therapy and practices fraudulent. We have concluded your services are dubious and questionable, not worthy of any billing at all. We consider your fees and charges part of a larger civil conspiracy to defraud vulnerable individuals."