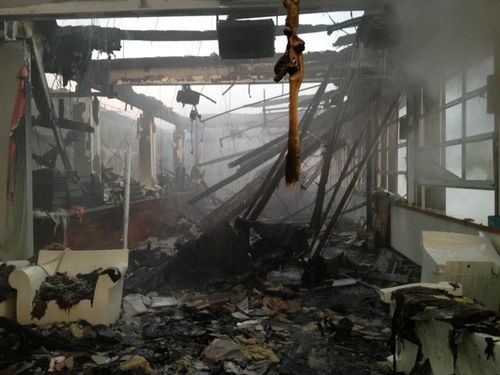 Last night I posted about the devastating fire that gutted several buildings in the Fire Island Pines Harbor. Andrew Kirtzman, who with Seth Weissman and Matthew Blesso, own the properties, released a statement several hours ago.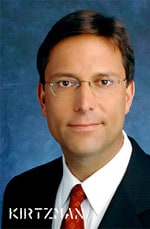 Kirtzman's statement, via Facebook:
This is is obviously a very difficult night for all of us, and I wanted to give everyone a status report from the scene of the fire.
I am outside the Pavilion building, surrounded by over 100 firefighters from across Long Island. The fire is under control but is not completely out.
Both the Pavilion and LaFountaine buildings are still standing, but they have been completely gutted by fire and water. Sip n' Twirl, the Bistro and the stores below them are in ruin. Then roof over the Pavilion is gone, and the high tea deck has been destroyed.
Small fires are still burning inside the Pavilion – the dance floor – and it's too dangerous for firefighters to enter inside. The department has called for bulldozers to be brought here from across the bay, as it may be safer to destroy the Pavilion altogether rather than fight the remaining blazes. It is an unfathomable moment.
The air in the harbor is still thick with smoke, but the fire has not spread anywhere else, thanks to the incredible work of the Pines Fire Department and the departments that raced to its aid. Firefighters will be here through the night to ensure that no flames re-ignite and create a new threat to the other properties. Canteen, Blue Whale, the hotel and Pantry are all fine.
The Suffolk Country Fire Department believes the fire began outside the LaFountaine office, engulfed that building and then spread to the Pavilion. Officials tell me they don't believe the fire to be suspicious.
Seth, Matt and I want to thank you all for your notes and phone calls. Everyone has a stake in these properties, and the love and passion we all feel for them are ringing loud and clearly this painful evening. Tomorrow morning, Seth, Matt and I will begin the process of renewing this beautiful property and making it even more spectacular than it was before. Our hearts go out to Nicole LaFountaine, Patrick, PJ, Bob Howard and others in the LaFountaine building, and we will help one another get the commercial district ready for summer 2012. There is a lot of hard work ahead for all of us.
We feel blessed that no one was injured, and proud to be part of this beautiful community.
Previously…
Blaze Destroys Pavilion, Other Structures at Fire Island Pines [tr]
(image newsday)