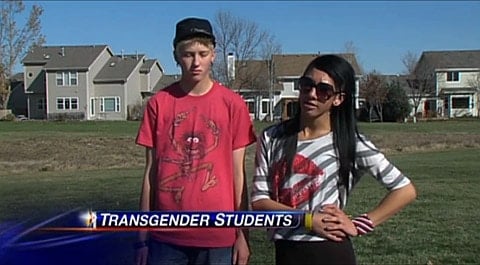 Dionne Malikowski, a transgender student at Fort Collins High School in Colorado who was suspended for three days about a month ago because she used the girl's bathroom (Dionne identifies as female), is leaving the school, 7News reports:
"The day that I used the girls' bathroom, I was in a hurry because I really had to go," Dionne explained.
"All the students at Fort Collins High School have access to restrooms," said Danielle Clark, spokeswoman for the Poudre School District. But there are rules about which restrooms Dionne can use — and she can only use the staff restrooms.
"When those disruptions happen, it can cause safety issues to come into play," Clark said.
"I don't think I'm going to get harassed in the female bathroom. I think it would be more of a safety issue if I was using the male's bathroom," Dionne argued.
Watch a report from News 9, AFTER THE JUMP…