David Mixner: Newt Gingrich's positions on LGBT equality. Why the Newt hype can't last.

Romney adviser on Obama ad quote: "He did say the words. That's his voice."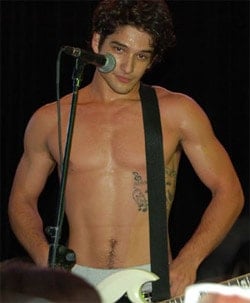 Teen Wolf's Tyler Posey plays in a shirtless band called Lost in Kostko.

How to make a spiral wiener.

SLDN appears in court against DOMA: "…lawyers for Servicemembers Legal Defense Network took the next step in their lawsuit challenging the constitutionality of unequal spousal benefits granted to servicemembers in same-sex marriages, arguing in federal court in Massachusetts that 'American service members and their families are among [the Defense of Marriage Act]'s victims, and our national security may suffer as a result.'"

Rahm Emanuel and Barack Obama get mic checked by the 99 Percent Movement: "Obama asked the protesters to let him move on, saying 'I'll listen to you, and you listen to me. Families like yours, young people like the ones here today — including the ones who were just chanting at me — you're the reason that I ran for office in the first place.''

LISTEN: Taio Cruz covers Adele's  'Someone Like You'.

The high-profile gay celebs did not miss out on Lady Gaga's Workshop.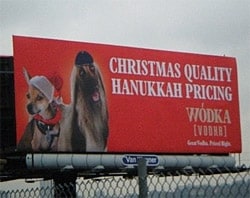 Offensive billboard removed from NYC's West Side Highway.

HRC launches Jewish Organization Equality Index.

Gay BYU employee Kendall Wilcox says he wasn't fired because of homophobia: "I do not regard my dismissal as a case of direct or institutional homophobia," he said in a Facebook post. " [BYU Broadcasting] cited certain tasks and communications that I had not performed to their liking, I cited an increasingly hostile work environment over the last several months with which I refused to continue to engage."

Hollywood Reporter: Taylor Lautner has a male fan.

Michael Fassbender hits the Paris premiere of Shame.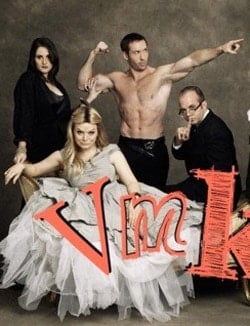 Very Mary Kate and its hunky bodyguard are returning for another season.

Items from Joan Crawford's estate to be auctioned, although we hear that there will be no wire hangers.

Lady Gaga sings 'White Christmas'.

Caroline Rhea joins Nathan Lane and Cheyenne Jackson for TV pilot: "The single-camera comedy, which McGrath wrote and will direct, centers on Jasper (Lane), an unlucky actor whose Broadway aspirations must be put on hold when his father's (Jenkins) health takes a turn for worse, forcing him to return to his Texas hometown."

Michelangelo Signorile on Mitt Romney's pandering: "He's done a stunning public turnaround on LGBT issues – as with many other issues – from claiming he was better than Ted Kennedy on gays and supporting partner rights back in the 90s (when he unsuccessfully challenged Kennedy in a Senate race) to signing a pledge written by the National Organization for Marriage this year 'to appoint federal judges who don't see a constitutional right to same-sex marriage.' But no matter how much Romney joins in the bullying of gays, he continues to get bullied himself by the same gang of thugs for being a Mormon."