The 5 people you meet as a gay dad.

White House says there is no evidence of aliens, nor have we made contact.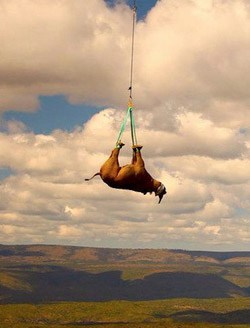 I am all for lifting rhinos if it keeps them from poachers.

Michelle Duggar pregnant with 20th child.

Hate crime trial begins for men charged with attacking gay man aboard a Chicago El train. "Police arrested Kevin McAndrew, Benjamin Eder and Sean Little after they allegedly beat Daniel Hauff in January 2010. Hauff, who is openly gay, said he confronted the three after they were harassing another train rider."

Dutch government launches powerful anti-bullying campaign.

Man arrested for sexual assault at LA Fitness in Atlanta.

Three groups pivotal in efforts to constitutionally ban same-sex marriage in North Carolina: "Those groups — the Christian Action League, Return America and the North Carolina Family Policy Council — have a history of not only opposing any rights for LGBT people but also making false and inflammatory statements about the LGBT community."

Fat Cavill is looking fine at the Immortals premiere.

Mariah Carey plays Madam X in mysterious new video campaign.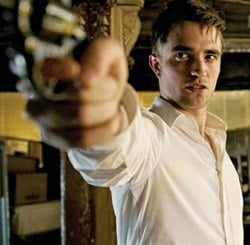 Here's Robert Pattinson playing something other than a vampire!

Marquitte West, 18, of Oswego, Illinois gets two years in prison for attack on gay man: "It is the first time Kendall County has prosecuted a hate crime related to sexual orientation."

Adelaide United defender Antony Golec apologizes for homophobic slur directed at referee: "Golec was told by Adelaide United on Monday his contract would be terminated if he transgressed again. The 21-year-old used social networking website Twitter to attack A-League referee Ben Williams while he was controlling Melbourne Victory's home match against Brisbane Roar on Saturday night."

Who will dare to play Princess Diana in a biopic?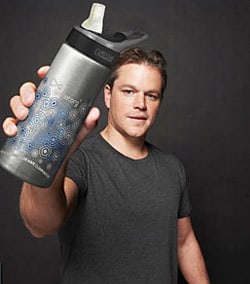 Matt Damon wants to give the world access to clean, safe water.

German footballer Arne Friedrich: I'm not gay.

Jennifer Saunders planning to write Ab Fab movie: "She hopes to pen the feature film next year once she has finished work on the Spice Girls London stage musical Viva Forever. BBC Films boss Christine Langan tells me: 'I think she's a genius. I can't imagine anything more exciting than working with her.'"

Obama issues veto threat on anti-net neutrality bill.

New film makes light of Serbia's Gay Pride parade: "The film by Srđan Dragojević centres on a group of activists who have — like the real life activists — been refused police protection. But in the film, the group then decides to hire some war criminals to protect them at the parade instead. The actual Belgrade Pride Parade was banned last month following threats of mass violent counter-demonstrations organized by nationalists and fanatical Christian Orthodox supporters. Observers say that the ban was about politics and upcoming elections."