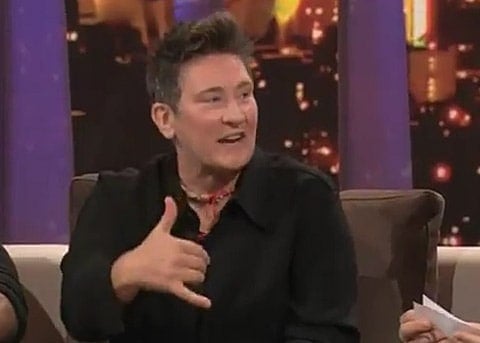 kd lang appeared this week on the Australian talk show ROVE LA where she was asked whether fellow Canadian singer Justin Bieber is 'hot or not'.
Replied kd: "Justin Bieber looks just like a lesbian, so I'm gonna say, hot as sh*t!
Watch, AFTER THE JUMP…
In related news, kd turned 50 this week and she's still hot as sh*t so happy birthday!