The American Civil Liberties Union, the Family Equality Council, Gay & Lesbian Advocates & Defenders, Lambda Legal, the National Black Justice Coalition, the National Center for Lesbian Rights, the National Gay & Lesbian Task Force Action Fund and PFLAG National, are the co-signers to a letter withdrawing support from the Senate version of the Education Reauthorization Elementary & Secondary Reauthorization Act of 2011 and express "grave concerns" about its lack of protections for LGBT students, the Washington Blade reports: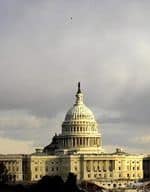 Says the letter, in part:
Discrimination and harassment of LGBT students, and those perceived to be LGBT, is a serious problem in public elementary and secondary school districts across the United States. Despite this fact, the ESEA Reauthorization Act of 2011 fails to include any express protections for this vulnerable student population, or even to make reference to them. While we recognize and appreciate the leadership of some members, including Senators Casey and Franken, who have been tireless in their advocacy on behalf of all students, including those who are LGBT, this reauthorization fails to ensure that LGBT students have access to a public education unhindered by discrimination and harassment.
Not among the co-signers are The Human Rights Campaign and the Gay, Lesbian & Straight Education Network.
The Senate HELP Committee passed the ESEA reauthorization bill on Oct. 20 with a bipartisan vote of 15-7, adds the Blade's Chris Johnson.
Read their full letter HERE (PDF).