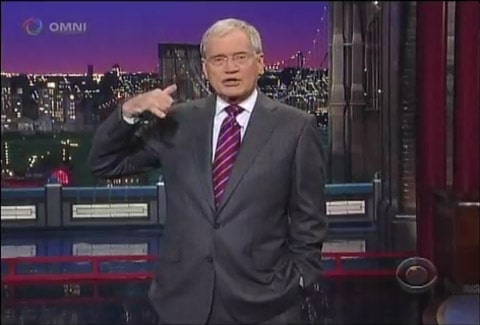 CBS apparently thought David Letterman went a bit far in discussing Marcus Bachmann's 'ex-gay' clinic in his monologue last night because they deleted the joke from the official web posting of the clip.
Letterman, in discussing the GOP debate mentions Michele Bachmann, adding:
"And if you're a homosexual, her husband will take care of ya. He's got a thing, a camp or a clinic or something. And if you're a homosexual and you feel you're in the need of some special treatment or counseling, he'll take care of you."
Watch, AFTER THE JUMP…
(via aksarbent)