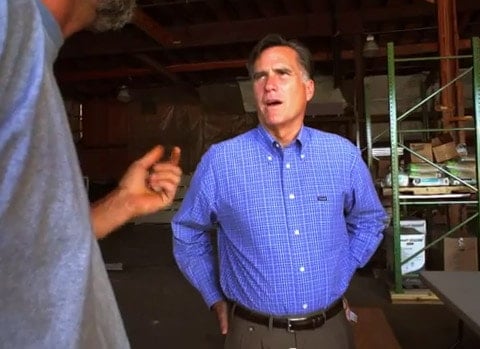 Think Progress reports on the new Mitt Romney national campaign ad:
The ad features a voice-over of Obama saying "if we keep talking about the economy, we're going to lose." Then-candidate Obama indeed said those words, perhaps dozens of times during the closing month of the 2008 campaign. The only problem? Obama was actually quoting the words of a strategist from Sen. John McCain's campaign.
Enjoy this screenshot, in which he appears dumbfounded by a giant.
Watch it, AFTER THE JUMP…