Bloomberg: Ron Paul is now the Republican frontrunner.

Colorado gay officials seeing more tolerant attitudes. Bob Gaiser, 60, a former Lutheran minister who represents Ward 1 on the Broomfield City Council: "My sexual orientation really doesn't come up. It's really all about how well you serve your constituents, listen to them and hear their voices."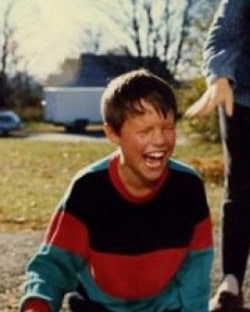 The coming-out story Salon News Editor Steve Kornacki never thought he'd write.

Justin Timberlake trying to destroy Ryan Gosling's hipster cred.

Fire Island reality show casting: "The Fire Island Summer Project is being produced by World of Wonder, the team that has produced some of the most fun, addictive reality TV shows ever including Being Chaz, Tori & Dean: Inn Love, Million Dollar Listing, Pam Anderson: Girl on the Loose and the ratings monster, RuPaul's Drag Race."

Scientists begin to erase aging.

Katy Perry had a wild west birthday hoe down.

Massachusetts House and Senate pass transgender rights bill without public accommodations: "The transgender civil-rights bill would add protections based on 'gender identity' to the statutes banning discrimination in employment, housing, education, and credit. It would also add gender identity to current hate-crimes laws.The measure, however, does not include protections for public accommodations, such as hotels and restaurants, restrooms, locker rooms, public buildings and transit, including subway and bus lines."

LMFAO gets back into their Speedos for Canada's Much Music.

And here's the trailer for the other Snow White film, starring Julia Roberts.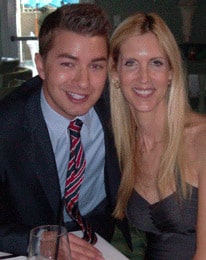 Why didn't A-List Dallas cast member Taylor Garrett want police to examine the crime scene of his alleged GOP-bashing? "The police report notes that 'Comp refused PES to the location.' The police department press office said that 'comp' stands for complainant and 'PES' stands for Physical Evidence Section, or the department's crime scene unit."

Daniel Avila, who said homosexuality was caused by interference of the devil in the womb, says he resigned from his position at the U.S. Conference of Catholic Bishops because of his "desire to see the bishops continue their effective and courageous witness without distraction."

Sophie Ellis-Bextor wants to "F**k with You".

Brazil grants first foreign citizen residency based on same-sex relationship: "Spanish man, Antonio Vega Herrera, and his Brazilian partner live in the town of Aracatuba in Sao Paulo state. The action grows out of an October ruling by country's Supreme Court that recognized same-sex marriage, giving gay couples the rights such as the ability to jointly file taxes and to jointly adopt a child."

Freddie Mercury and Michael Jackson duet tapes to be released.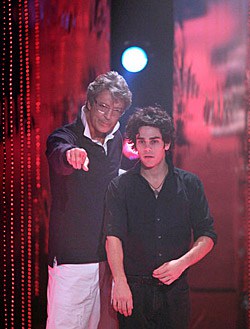 Tommy Tune mounting Studio 54 musical.

BBC anchor Jane Hill to wed girlfriend.

An interview with a gay activist in Azerbaijan: "Today, our main goal is to offer psychological help to sexual minorities, and we also try to establish communication. Our site is not associated with politics and therefore we do not put any aims in the struggle for our rights on the government level."

South Africa denies asylum to Congolese albino gay man.

Study: LGBT seniors face tough times.

California mayors support repeal of DOMA: "San Diego Mayor Jerry Sanders, a Republican whose decision in 2007 to drop his opposition to same-sex marriage put him at odds with the GOP, has joined Gov. Brown and the mayors of Los Angeles and San Francisco — all Democrats — in urging Congress to overturn a law denying recognition of such marriages. Sanders, Brown, L.A. Mayor Antonio Villaragoisa and San Francisco Mayor Edwin Lee signed a letter urging members of the Senate Judiciary Committee to advance legislation that would overturn the so-called Defense of Marriage Act."