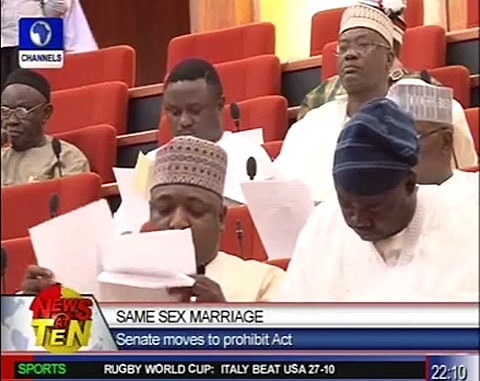 Last week I mentioned that the Nigerian Senate was considering a bill to ban same-sex marriage. Today the Senate passed it, the AP reports:
The Senate voted Tuesday to pass the bill. It was not immediately clear if it would then go to Nigeria's House of Representatives or to President Goodluck Jonathan for his approval.
Under the measure, couples who marry could face up to 14 years in jail, and witnesses or anyone who helps couples marry could be sentenced to 10 years behind bars.
Watch a video featuring debate over the bill, AFTER THE JUMP…