Wisconsinites begin recall of Governor Scott Walker.

Jane Lynch feels bad for Brett Ratner: "I think humor is such a personal thing and you put a microphone in somebody's face, they're going to say something that offends somebody."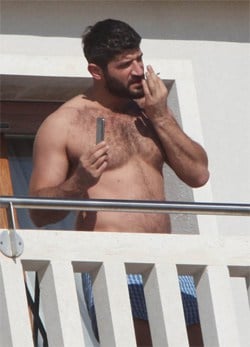 George Michael's new piece.

Thousands of mourners attend funeral for slain gay Scottish barman Stuart Walker.

David Mixner: Equality California 'stepped in it' big time.

Tipping point? Huge Presbyterian church leaves denomination over gay clergy. "For 30 years, we have battled over the same theological turf," Toone told about 1,200 parishioners before Sunday's vote. While it's painful to leave the denomination, Toone said, "it would be more painful to remain."

Openly-gay American rabbi ordained by the Orthodox movement marries gay couple: On Thursday night at Washington DC's 'Historic 6th and I Synagogue,' Greenberg stood under the chupah, a traditional Jewish wedding canopy, as newlyweds Yoni Bock and Ron Kaplan tied the knot before some two-hundred guests. Recognizing the unique – and controversial – moment, Greenberg's voice notably cracked when near the end he stated, 'By the power invested in me by the District of Columbia, I now pronounce you married.'…"

Justin Timberlake and Jimmy Fallon are touchy-feely sailors.

Major whale fossil find in Chile: "Scientists are in the process of excavating a desert fossil bed in Chile containing dozens of whole skeletons of ancient whales dating back seven million years. One of the researchers said 15 whales were found in 15 days, far exceeding expectations."

Kellan Lutz is working really hard at his new romance.

Lady Gaga fans are bullying Adele on Twitter:  "Confirmed: Gaga will not be wearing her meat dress because she is afraid Adele will eat it."

"Ex-gay" church received funds from UK Home Office.

Two out gay swimmers are among three oldest to ever qualify for U.S. Olympic trials. "Two 37-year-olds, Brian Jacobsen from Minnesota and author Jeff Commings have accomplished the incredible, qualifying for the 50-meter freestyle and 100-meter breaststroke respectively."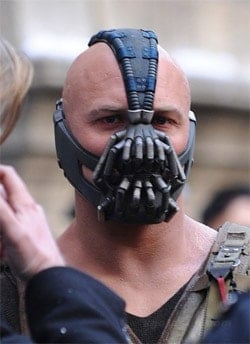 Bane of Hardy's existence.

Man arrested for fatal shooting of bartender at gay Vegas bar The Garage.

Veterans Day talkback featuring JT Chestnut, Tom Carpenter, Calpernia Addams, Brittany Collins, Chris Landavazo, and Hollywood Hayes at at Hollywood United Methodist Church.

Bacon lube.

Teens using vodka-soaked tampons to get drunk.

St. Petersburg, Russia Legislative Assembly introduces homophobic bill: "On November 11, 2011, legal committee of the St. Petersburg Legislative Assembly introduced a draft law about prohibition of the so-called propaganda of 'sodomy, lesbianism, bisexualism and transgenderism, and pedophilia to minors' and introduction of administrative offense. The bill was introduced by United Russia. By combining homosexuality, bisexuality, and transsexuality into one law with sexual crimes against minors (pedophilia), members of the Legislative Assembly indulge in gross manipulations of public opinion. Their goal – to pass an anti-democratic law, directed at severely limiting human rights in St. Petersburg."