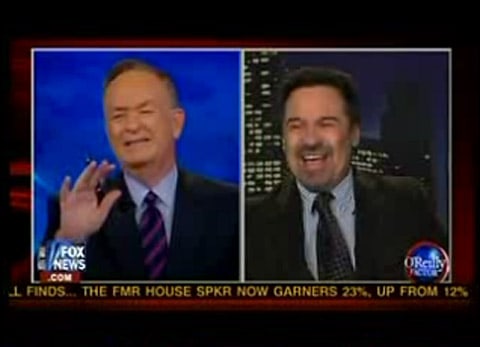 The ten-year-olds can't contain themselves.
MILLER: The one gay penguin's name is Pedro. And here's my problem: has anyone seen papers on Pedro? Is he even here legally for God's sake?
O'REILLY: That was my question. Wait they —
MILLER: Listen, Billy. How do you even know when a penguin's gay? Is their corner of the penguin habitat inordinately tasteful?
O'REILLY: No, they wear tight t-shirts.
Watch, AFTER THE JUMP…