Rapper and actor Heavy D is dead at 44.

Rights group urges Malaysia to rescind ban on gay arts festival. "The banning of this festival violates basic rights to freedom of association and expression guaranteed by international human rights law and the Malaysian constitution."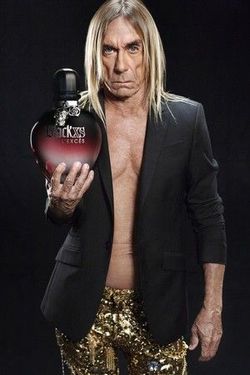 Iggy Pop is the face of Paco Rabanne's new fragrance Black XS L'Excès.

Mariah Carey drops 40 pounds.

Richard Branson makes multi-million dollar investment in mobile start-up Square.

Chicago gay bashing victim Daniel Hauff testifies about beating: "'It all started because I was gaybashed and called a faggot and a stupid faggot,' Hauff retorted. 'Homophobia is alive and well in Chicago — that's why I went to the media.' Hauff, now 35 and out 'all my life,' told police he was coming to the aid of another young L rider — who Hauff believed to be gay — who was being taunted by Little."

The cast of Revenge has a shirtless pillow fight.

Early trials suggest rectal microbicide is safe, could significantly reduce HIV transmission: "A topically applied microbicide gel containing a potent anti-HIV drug has been found to significantly reduce infection when applied to rectal tissue that was subsequently exposed to HIV in the laboratory, according to a new study by the UCLA AIDS Institute. The gel was also found to be safe and acceptable to users."

Fat Cavill is breaking hearts in Vancouver.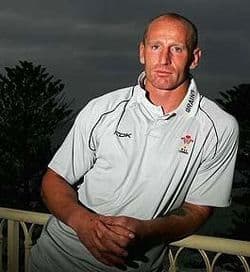 Mickey Rourke set to start filming biopic about gay rugby player Gareth Thomas. "I think I beat the studio out there by about four days to get the rights to his life story. He announced his retirement a few days ago and hopefully in March do it. I`ve been writing the script for the past year."

Between the palms: How are Florida Atlantic University football and gay erotica connected?

George Clooney loves farting: "Even the idea of a fart makes me laugh. Saying the word 'fart' makes me laugh. I have iFart on my phone. I have remote whoopee cushions. Farts. To me, there's nothing funnier."

HRC goes after Cleta Mitchell: "Today, however, HRC took a strong stand, with president Joe Solmonese striking out at Foley & Lardner LLP, the law firm where Cleta Mitchell is a partner. Mitchell recently registered as a lobbyist for the National Organization for Marriage in Minnesota, where a marriage constitutional amendment will be on the ballot in 2012."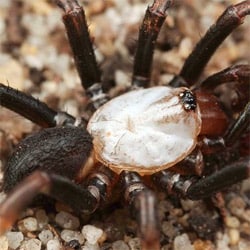 New 'albino' spider found in Australia: "The newfound trapdoor spider isn't a true albino, since it still has some pigment—its body is brown, like those of other trapdoor spiders. But the 1.2-inch-wide arachnid has been dubbed the albino trapdoor spider until it's formally described as a new species."

Jonathan Groff goes full frontal (nsfw).

Prop 8 supporter Doug Manchester mulling purchase of San Diego Union Tribune.

JT Chestnut says there's no need to sign that petition on his behalf. I really appreciate everything that my friends are doing for me, but they need to know I am safe, being well treated and am looking forward to being discharged by the end of the week and home in LA by the weekend."