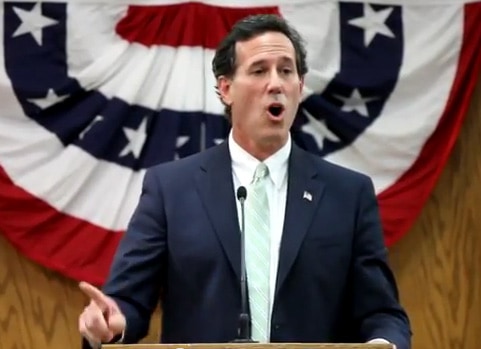 Rick Santorum appeared at a Reclaim Iowa Rally held at Fellowship Baptist Church on Tuesday night and bragged about getting all the moral and cultural questions in debates ("It get em all").
He also said that God's law supercedes civil law when it comes to same-sex marriage.
"That God who gave us rights also gave us a responsibility and laws by which our civil laws have to comport with. A higher law. God's law. I've been out there doing that. I've been fighting these battles again on religious liberty because those two insitutions…the church and the family…are the things that will suffer most if gay marriage is put in place."
Watch, AFTER THE JUMP…
(via reddit)