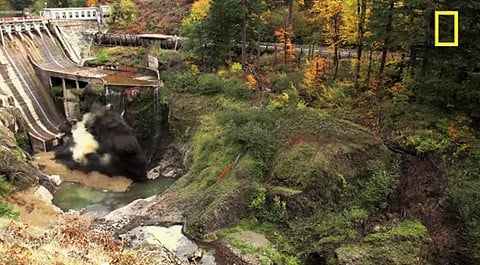 Release the river!
National Geographic writes:
The White Salmon River in Washington state is flowing again as the nearly 100-year-old Condit Dam was disabled with explosives Wednesday. The reservoir draining took about 2 hours. Further demolition is scheduled in 2012. The event is a significant milestone for river restoration and dam removal nationwide.
The project is the third-largest dam removal in the country.
Watch, AFTER THE JUMP…