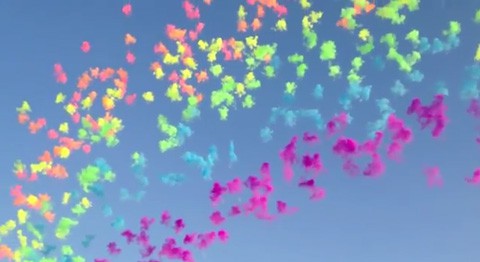 But they don't have a Gay Pride. They do, however, have rainbow daytime fireworks, courtesy of New York-based artist Cai Guo-Qiang and his microchip-controlled explosives.
Check out this daytime display from the Arab Museum of Modern Art in Doha and orchestrated by the fireworks-famous Grucci family, AFTER THE JUMP…
It's the largest daytime fireworks display in history.