Woman burned alive in Brooklyn elevator.

POLITICO: Will Obama galvanize gay voters by finally endorsing marriage equality?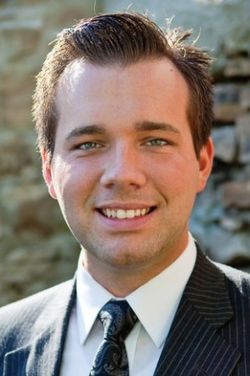 Gay Republican Lucas Case is sick of the hypocrites in his party: "The 24-year-old Branson man, who until recently was U.S. Senate candidate Sarah Steelman's political director, is very unhappy about how his party treats gays and lesbians. Like so many people like him — and there are many in the Republican Party — he has heard the slurs, sat through meetings in which gays were bashed, and watched the party develop more and more anti-gay positions."

Lindsay Lohan's finally in something that everyone's going to see.

Norman Reedus hits the beach in Florida.

Gays in Harlem say change happening slowly: "A lot of men don't flip out on us the way we used to get flipped out on or bashed," said Ruperto. "Like five years ago, it was such a bad thing. You couldn't even be friends with gay people. It was like we were aliens living on Earth."

Adele is not feeling the London smog.

Prince Albert takes the plunge in Monaco.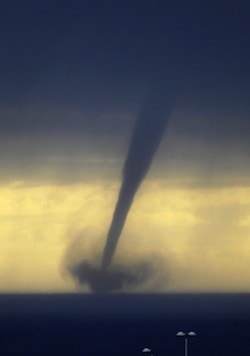 Rare waterspout spotted on the Mediterranean Sea.

Gays at center of Zimbabwe constitutional debate: "MDC members have threatened to name names of closeted gays in Mugabe's party. Member of parliament Amos Chibaya, referring to the late general and national hero, Solomon Mujuru, pointed out that: 'There was no single day Mujuru got lost and started talking about gays, yet in Zanu-PF we have people who continuously preach anti-gay gospels yet they are champions in practicing it.'"

Sperm donor or intimate partner? "Gardner said that her Free Sperm Donor Registry — whose clients she believes are 70 percent lesbians — is aware of the potential ripples. Although she believes Arsenault made a critical error in registering with the FDA, a move that distinguished him from many other donors who escape regulators' notice, his case may still draw negative attention to an option that allows lesbians to conceive, like most heterosexual couples, in the privacy of their own home."

Male model fix: Domenique Melchior.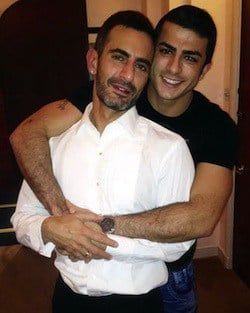 Marc Jacobs and gay porn actor Harry Louis rumored to be an item.
Appeals court rules against

Christian student Jennifer Keeton, who sued Augusta State University to stop it from expelling her from its school-counseling program over her views on homosexuality: "But in an August 2010 ruling, a federal district court disagreed with Ms. Keeton, finding that the university had sought only to have her learn to not let her personal views affect the counseling she would provide to gay and lesbian clients, a part of the practical training in the school-counseling program. In its ruling on Friday, a unanimous three-judge panel of the U.S. Court of Appeals for the 11th Circuit agreed with the district court, ruling that because Ms. Keeton was unlikely to prevail in her lawsuit, a court order for her at this stage was unwarranted."

Former head of Boston AIDS charity pleads guilty to embezzlement: "The former head of a Boston AIDS charity will serve five years of probation for embezzling more than $120,000 from the group, according to Massachusetts Attorney General Martha Coakley's office. Valerie Tebbetts, 54, formerly of Dorchester, pleaded guilty yesterday to three counts of embezzlement and one charge of making false entries in corporate books while running the Boston Living Center from September 2008 to November 2010."