Proposed replacement for Anoka-Hennepin policy on homosexuality is inadequate…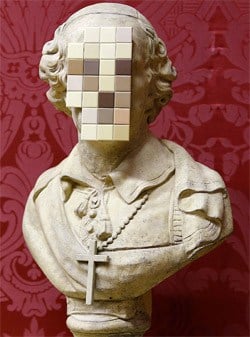 Original Sin: A new sculpture from Banksy. "It was created as a response to the child abuse scandal in the Catholic church and its subsequent cover-up."

VIDEO: Christian Bale punched, manhandled trying to visit detained human rights activist in China.

'10 for Tebow' encourages donating to abortion providers each time Tim Tebow scores a touchdown.

Britney Spears engaged.

Gun range that promised to "convert pansies daily" is taking down sign: "According to a comment left by Clark on Equality North Carolina's Facebook page yesterday, the billboard ad is coming down after Clark's sister reached out to the National Shooting Sports Foundation (NSSF), which gave a grant to Pro Shots for advertising purposes. The NSSF was said it was unaware of this particular billboard ad and asked Pro Shots to remove it."

Robert Downey Jr. flexes his guns on Men's Fitness.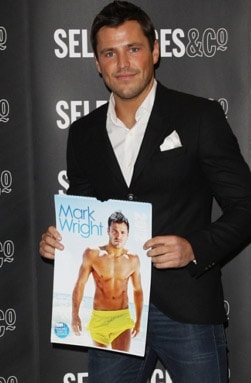 The Wright stuff: Wouldn't mind this British reality show import.

Rick Perry gay rumors get collected in a book.

Northern Cyprus to decriminalize homosexuality: "Turkish Cypriot leaders have bowed to pressure from MEPs and agreed to repeal a law outlawing homosexuality. Dervis Eroglu, the leader of the Turkish Cypriot government in the northern part of Cyprus said he would sign a repeal of the ban into law. Northern Cyprus is the last part of Europe where it is illegal to be gay."

Islamist group calls for death of Muslim lesbian author Irshad Manji: "The group of about 20 men and boys arrived halfway through the evening, chanted slogans and pelted the audience with eggs. A police mobile unit had to be called to eject the rioters, and two Belgian men aged 19 and 22 were arrested."

Gay rugby icon Gareth Thomas founds legal recruiting firm with new boyfriend.

Another Russian region is considering the ban on "gay propaganda".

Manager of Peet's Coffee in Berkeley, California is reportedly a bigot who abuses his employees.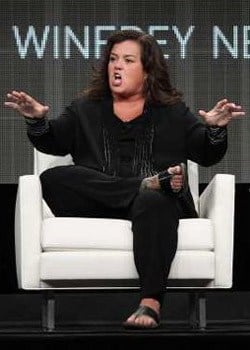 Rosie O'Donnell gives Michelangelo Signorile a wide-ranging interview about Letterman, Trump, Rick Perry, Marcus Bachmann, and Madonna: "Madonna is my age. I don't have that big sister reverence of looking up to her. We're very good friends. I just saw her new movie, "W.E." and it's amazing. It's a brilliant piece of work. She is probably the most talented person I have ever met in my life. You don't get to be Madonna in this lifetime without an immense amount of talent and I think when people see this movie, that not only did she write and direct but she produced it as well, they're going to be shocked. She's a meteoric, once-a-generation type talent and she's a pretty phenomenal human being as well."

Report details plight of gay soldiers in South Korea: "When word began to spread about his sexual orientation, he became distressed, and was admitted to the military's psychiatric hospital. When he sought to be discharged from the service for his mental condition, a surgeon at the hospital asked the soldier to film himself engaged in sexual activity. The soldier testified to the human rights agency that he returned to his unit after refusing to heed the surgeon's request, and was bullied and harassed by fellow soldiers the rest of his service."

Justice Dept. hits anti-immigrant Sheriff Joe Arpaio with list of civil rights violations: "These allegations are disturbing enough in themselves. But what's even more troubling is that the person behind them has been not only held up as a hero by the Right, but has served as an inspiration for immigration legislation around the country."