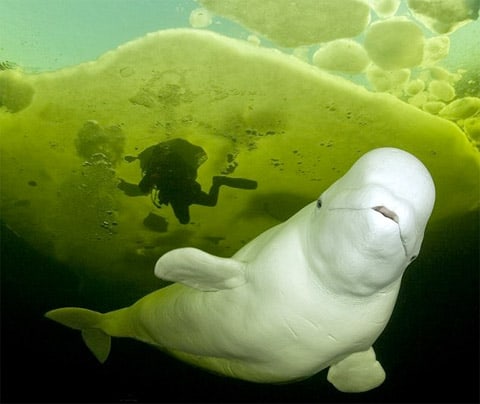 Time is running out for hundreds of Beluga whales trapped in ice floes in far Eastern Russia, AFP reports: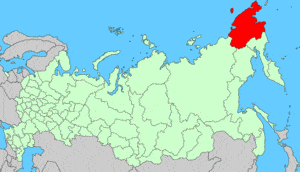 "A group of over 100 Beluga whales are cut off from the sea and are prisoners of ice floes in the Bering Sea," the Chukotka region said in a statement on its website, saying the local governor Roman Kopin had requested an ice-breaker. It said that the whales were trapped just 15 kilometres (10 miles) south of the village of Yanrakynot on the Bering Sea.
The statement said the Kopin had written a letter to Transport Minister Igor Levitin and Emergencies Minister Sergei Shoigu "to study the possibility of sending an ice-breaker to save the whales." It said that the whales risked becoming starved and the advance of the ice floes was reducing the space that they had to swim in.
"Given the lack of food and the speed at which the water is freezing, all the animals are threatened with exhaustion and death," it added.
Beluga whales are a protected species in Russia. CNN reports that they are often trapped, though not always detected by people because of the remote region in which it occurs.