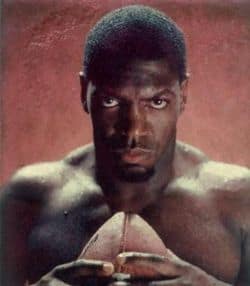 If you're confused, undecided, or otherwise uncertain about gender roles and their meaning in modern society, fear not: Jonathan Vilma, linebacker for the New Orleans Saints, has taken to Twitter to clear things up. Last night, seemingly out of the blue, he Tweeted:
Grown men should NOT hav female tendencies. Period. [sic]
This bit of wisdom was re-Tweeted by fullbacker Vonta Leach, of the Baltimore Ravens. According to OutSports, when a fan objected to Vilma's editorializing, Vilma replied:
hey…..SHUTUP
So, that settles that.