R. Clarke Cooper, Executive Director of the Log Cabin Republicans, takes Wikileaks soldier Bradley Manning's lawyers to task in the Stars & Stripes military newspaper: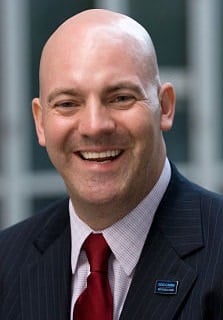 If he's guilty, Manning not only violated security protocol and the Uniform Code of Military Justice, he violated the trust of his colleagues, the Army and his countrymen. Now that he prepares to stand trial, he has shown himself to be willing to sacrifice honorable gay and lesbian servicemembers to avoid responsibility. Lawyers for Manning are claiming that his struggle with his sexual orientation contributed to emotional problems that should have precluded him from working in a classified environment. This shameful defense is an offense to the tens of thousands of gay servicemembers who served honorably under "don't ask, don't tell." We all served under the same law, with the same challenges and struggles. We did not commit treason because of it.
Log Cabin Republicans have long advocated that one's sexual orientation should not be grounds for discrimination or dismissal in the workplace. As conservatives, we believe in the meritocracy of one's labor. Good behavior and excellent performance come with reward and encouragement. Bad behavior and poor performance come with punishment and corrective measures. To justify misbehavior in the workplace because of minority status is detrimental to the morale and performance of others. For Manning's legal counsel at Fort Meade, Md., to suggest that his orientation and/or gender identity be part of a defense or excuse for misbehavior is as unacceptable as the use of a "gay panic" defense by a murderer.
Manning's defense dishonors gay GIs [stars and stripes]