Signorile: GOP cold-blooded on the campaign trail.

48 states now have out LGBT elected officials. Alaska and South Dakota have none.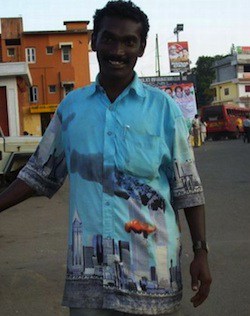 The latest in terrorism fashion.

Kris Humphries booed by Knicks fans first game back.

Woman denied hospital visitation of partner in Tennessee: "Rolling Hills Hospital in Franklin denied multiple requests by Val Burke to visit her partner, who is currently a patient in the hospital's residential facility. Staff members excluded her from the room since she was not a legal spouse or family member. 'I went to visit her at the appropriate visiting time and was turned away,' she says. 'We have been living together for three years now, but that didn't matter to them either. The rest of her family is out of town, so she didn't have any one visit her.'"

Thomas Jane says he was never a gay hustler and that he didn't mean it when he said, "I was 18. I wasn't averse to going down to Santa Monica Boulevard and letting a guy buy me a sandwich. Know what I mean?"

GLAAD to meet with ABC executives over Work It. GLAAD: ""We're in communication with ABC, and we're setting up a meeting," Kane said. "We don't know their response yet to our request (to kill the show)."

VIDEO: Britney Spears is very happy to be engaged.

MUSIC VIDEO: David Guetta and Sia's "Titanium".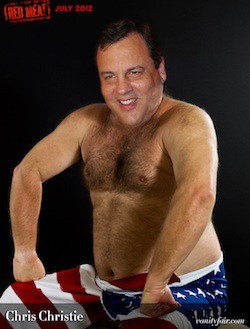 Vanity Fair publishes 2012 GOP pin-up calendar.

Massachusetts newspaper mocks transgender people: "…if they want, they can change it back."

Can a gay socialist save Belgium? "There was nothing, absolutely nothing, about Di Rupo's homosexuality in the media here, although in other European countries this historic first was commented upon," one of the most respected foreign correspondents in Belgium, Jean Quatremer, told Gay City News by telephone from Brussels.

Time to repeal Prop 8 in 2012?

NJ judge awards gay couple custody in battle against related surrogate: "Robinson gave birth to the girls after carrying a donor embryo fertilized by Sean Hollingsworth and was declared her the legal mother. But the judge says the children would be better off remaining with the Hollingsworths in Jersey City rather than living with the sister in Middletown."

Like many places and many professions, gay Irish teachers lead double lives.

Kiefer Sutherland mocks the time he trashed a Christmas tree.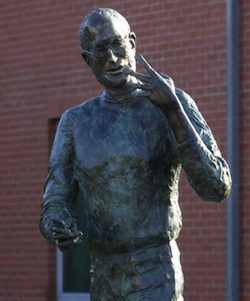 Steve Jobs statue unveiled in Hungary.

REPORT: Gay Kenyan men being trafficked as sex slaves in the Middle East. "The report alleges that gay and bisexual men are lured from university campuses –particularly from Kenyatta University — with promises of high-paying jobs and then transported to labor as sex workers for men in the United Arab Emirates, Qatar and Saudi Arabia."

David Beckham and Prince Harry party Arty.

Prince William tries to bust a move.

California couple files discrimination lawsuit against Hawaiian Bed & Breakfast: "Diane Cervelli and Taeko Bufford traveled to Hawaii to visit a close friend and, based on its proximity to their friend's home, decided to stop at the Aloha Bed & Breakfast. When they called to book a room the owner, Phyllis Young, asked the couple if they were in fact lesbians. They answered truthfully, says the suit, and the owner then refused them a room."