Christie Blatchford, a columnist for Canada's National Post, is aghast that boys are now hugging and attributes it to the push for anti-bulllying laws.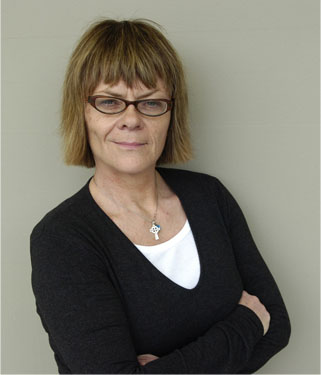 Writes Blatchford:
There were a couple of boys, maybe 10 years old, maybe 12, walking ahead of me. Coming towards them was another small knot of boys about the same age. The two groups met, and immediately began hugging each another, one at a time. The trustees and ding-dongs at the Toronto District School Board would have been ecstatic; I was mortified and appalled.
This was about the time that Ontario Premier Dalton McGuinty was all over the airwaves, with his anti-bullying crackdown…
Blatchford says she's sick of being "the toughest guy in the room" and says "man-to-man hugs" disgust her:
I am wearying of the male as delicate creature. I am wearying of men who are so frequently in touch with their feminine side they, not to mention me, have lost sight of the masculine one. I'm just plain sick of hugs, giving and getting, from just about anyone, but particularly man-to-man hugs…
…In aid of all that, let me offer a few reminders of the way it was once upon a time and really always should be.
I remain convinced that the best way to stop a bully is not to go mewling to the teacher, who will only call the victim's mummy, or to your own mummy, who will only call the teacher. The best way is to take the bully out for a short pounding after school – and may I make it plain, please, that I don't mean the victims should do this, but rather others. The onus for stopping bullies lies not with the people being bullied, but with those who see it happen.
This has been true for centuries, and it is still true, and it works equally well in the locker room, the office, a bar, and on the factory floor or street.
And don't you dare have a speech impediment:
It is possible to be a gentle and kind man without speaking in a soft, sibilant voice that makes all sentences sound to my ear as though they were composed entirely of Ss.
A Facebook group has been created in response to Blatchford's column: "Christie Blatchford Needs a Hug".
Christie Blatchford: Toronto, City of Sissies [national post]